Fire up the romance for baking a birthday cake for husband
Celebration Deserts
Fire up the romance for baking a birthday cake for husband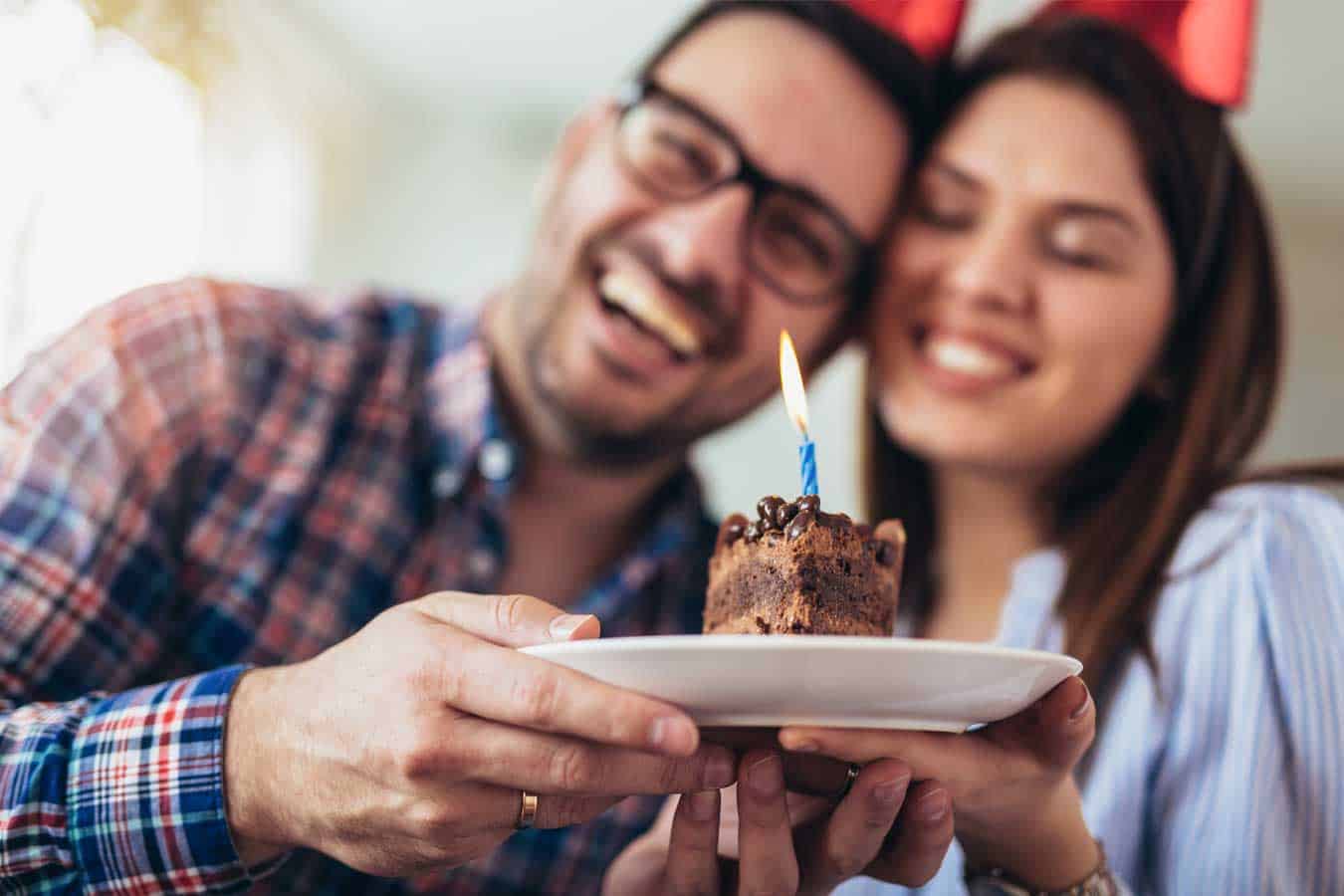 Is your husband's birthday around the corner and you are wondering how to make him feel loved on his special day? There are several ways to show him your love, admiration, and support. Baking a birthday cake for husband can be a wonderful surprise that will let him know how much he means to you. It is a simple gesture that will soften his heart towards you and keep him hooked on you. Imagine the smile on his face when you tell him you've baked the cake!
Why is a homemade cake best for your husband's birthday party?
Here are some reasons why baking a birthday cake for hubby is better than ordering a readymade cake online:
It's unique: Local bakeries have limited options and it's hard to find something unique. So, if you want to gift your husband a cake that he hasn't tasted before, baking is the best option.
It uses the best of ingredients: When you decide to bake a cake, you know exactly what ingredients you are using. So, it is fresh, yummy, and hearty at the same time. And since it's your husband's birthday, it is only fair to let him enjoy the cake to his heart's content.
It's romantic: Making food for your partner is a fulfilling experience. So, when you learn a new recipe on the occasion of your hubby's birthday, he will certainly be impressed. You will notice how he showers his love on you after tasting the cake.
Scrumptious birthday cake recipes to pamper your husband
Baking is an art, a medium to express your devotion and affection towards your partner. So, if you find the right words to let him know how he completes you, convey your love and gratitude by baking a luscious cake for him. So, are you ready to pour all your affection into the cake batter and create magic in your kitchen?
Oreo Mango Cheesecake
If mango is your husband's favorite fruit, he won't be able to resist the Oreo Mango Cheesecake. Tasty cream cheese, fresh mango puree and crispy Oreo cookies combine forces to prepare this cheesecake recipe. If you are an amateur baker, this sweet dessert needs only 5 simple ingredients and here's its recipe.
Silky Bubbly Cheesecake
A birthday party is incomplete without chocolates and a chocolatey cake is all bound to win hearts. Cadbury Bournville and Cadbury Dairy Milk Silk Bubbly are the two main ingredients required to prepare this cake for your darling hubby. Follow the recipe to bake it to perfection.
Oreo Surprise Cake
What's a birthday without surprises? This Oreo Surprise Cake can be the most delectable surprise on your husband's birthday. The coloured sprinkles and the Oreo cookies topping makes it irresistible. Follow this link for an elaborate recipe to bake this cake for husband.
Oreo 'n' Peanut Butter 'Cookie Dough' Cheesecake
If you are looking for a cake recipe that's delicious and nutritious, this eggless cake is a great option. It is healthy as it's loaded with fresh cheese, peanuts and peanut butter and the Oreo cookies enhances its taste. Serve this nutty, crunchy cake to your man and see the magic. Check out the recipe and start baking.
Oreo Football Cake
Does your man love to watch football? Then the Oreo Football Cake will sweep him off his feet. It's a simple eggless recipe that you can prepare with just four ingredients. So, what are you waiting for? Go through the recipe and start baking.
Oreo Dulce de Leche Cheesecake Pie
When you are baking a birthday cake for lover, here's a recipe that's meant for special occasions. The taste of this cheesecake will do complete justice to its romantic name. Oreo cookies, melted butter, softened cheese, milk, sugar, flour, whipped cream, eggs, and dulce de leche are all you need to make it from scratch.
Cadbury Silk Cappuccino Cake
Your quest for the most rich and moist chocolate cake ends here. As the name suggests, the cake is a must-try for coffee lovers. For making the Cadbury Silk Cappuccino Cake, you will need milk, Cadbury Dairy Milk Silk, oil, caster sugar, flour, baking soda, vinegar, butter, coffee powder, vanilla essence, and icing sugar. Click on this link for the detailed recipe.
Flourless Cadbury Cake Vanilla
What can be more romantic than a heart-shaped cake? That is what makes the Flourless Cadbury Cake the best birthday cake for husband. Enriched with the goodness of Cadbury Bournville Dark Chocolate, this cake can be made with a few simple ingredients like cream, butter, and eggs. Here's the step-by-step recipe to get started.
Wrapping Up
Marriage is a beautiful and exciting journey if you can keep the romance alive. So, once in a while you have to reignite your spark with your partner to strengthen the bond. Small efforts like baking a cake or giving them a relaxing massage or planning a romantic dinner will encourage intimacy. And if your husband has a sweet tooth, then preparing different desserts is all you have to woo him eternally.

You may also Like