Steps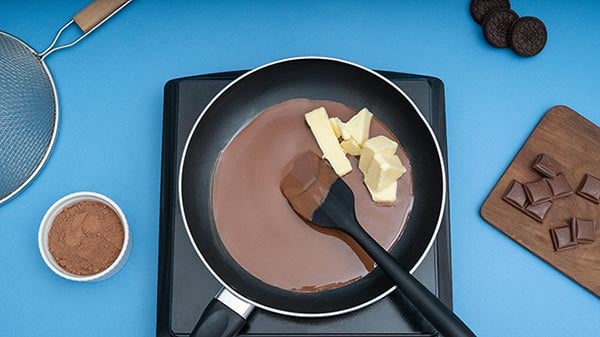 01
Take Cadbury Milk Baking Chocolate and butter in a pan and melt it on low heat.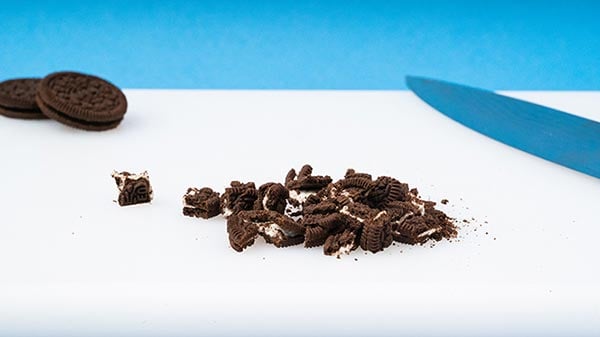 02
Finely chop Oreo cookies.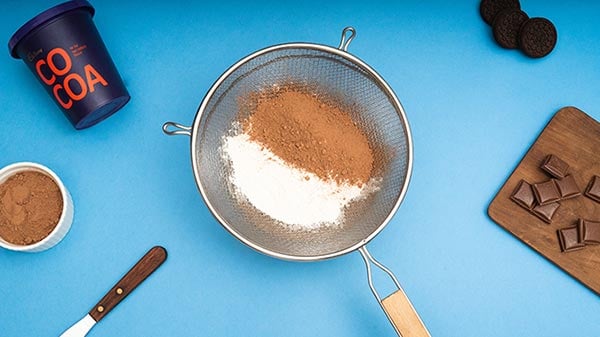 03
Pour the baking chocolate and butter mixture in a bowl. Add castor sugar and mix it well.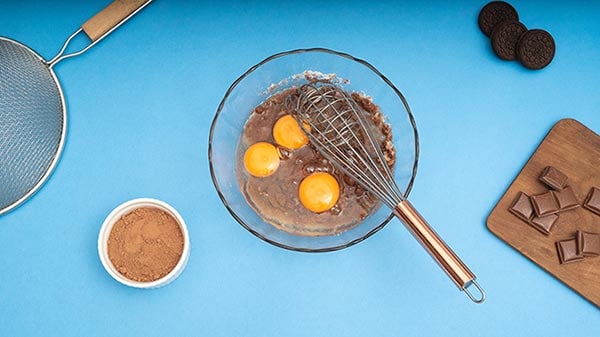 04
Add eggs in the batter and whisk it.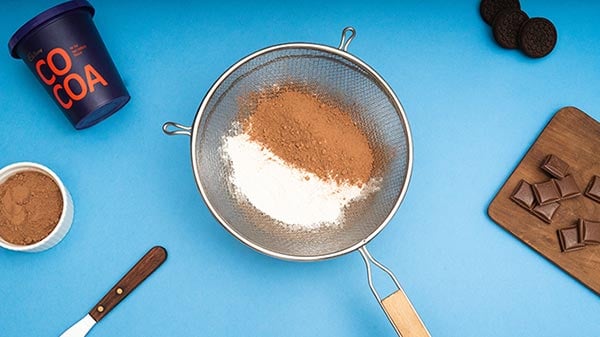 05
Then add self-raising flour and Cadbury Bournville Cocoa through a strainer.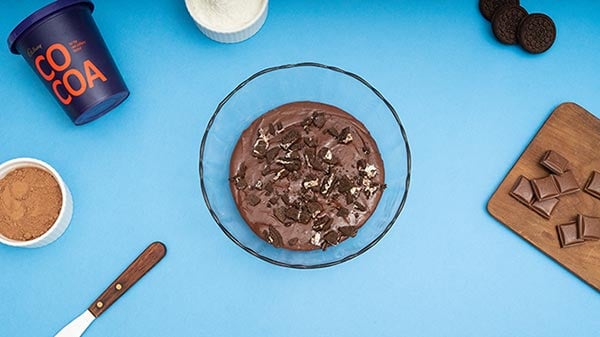 06
Add the chopped Oreo cookies and mix the batter well.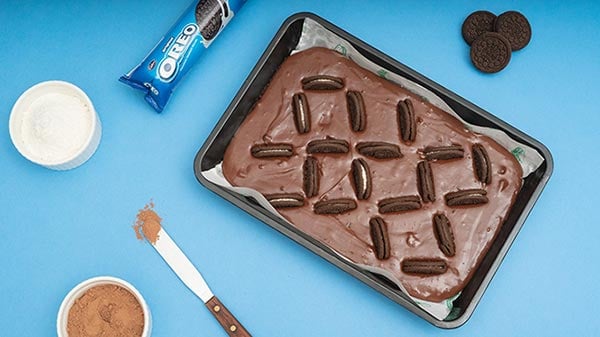 07
Take a greased and paper lined pan (28 x 18cm) and pour the batter in it. Place full Oreo cookies in the batter and bake it at 170°C for 40-45 mins or until cooked.