Ingredients
For measuring
the ingredients


Steps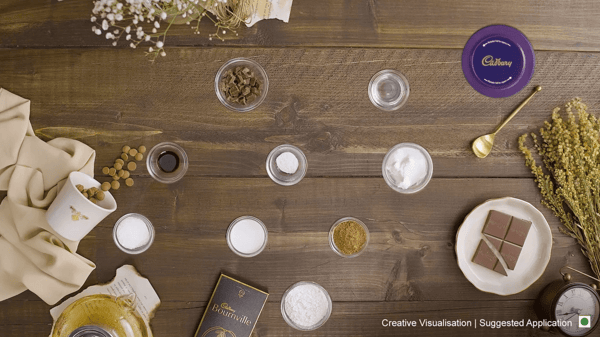 01
Measure the ingredients: Cadbury Bournville, Cadbury Cocoa Powder, Cadbury Choco Melts, caster sugar, flour, baking powder, milk, fresh cream, curd, oil and vanilla essence.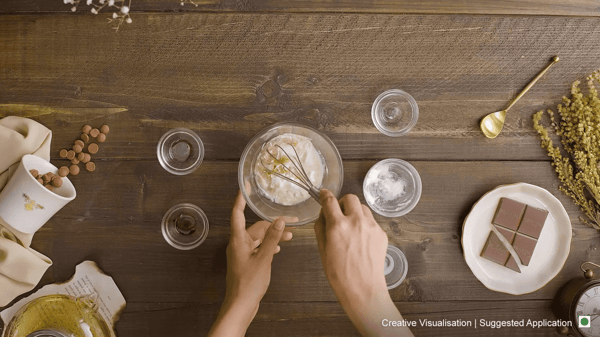 02
Take a bowl. Add the curd, milk, caster sugar, vanilla essence and oil. Whisk well.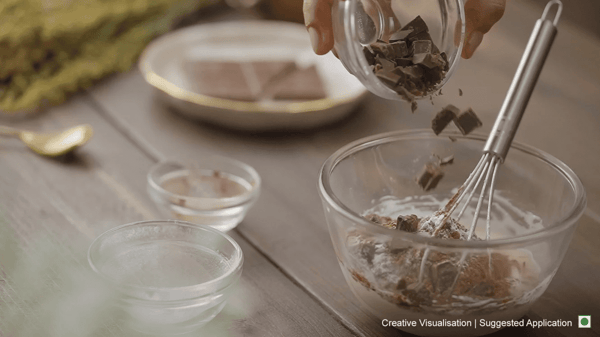 03
Then add the sifted flour, Cadbury Cocoa Powder, baking powder and chopped Cadbury Bournville. Whisk well. Transfer the batter into a small glass/ceramic mug.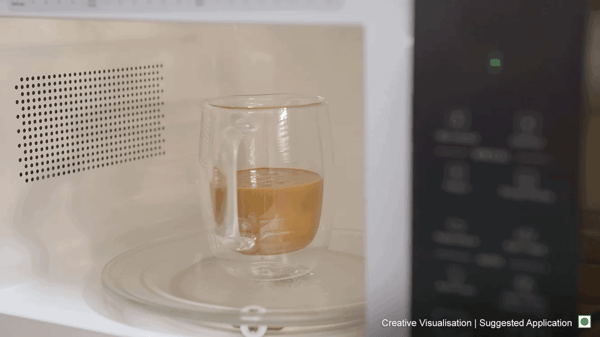 04
Microwave the cake for 1 minute and 30 seconds first, and then twice more for 30 seconds each.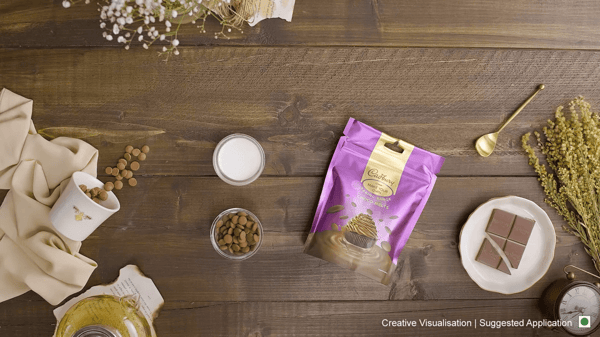 05
Measure the ingredients for frosting: Cadbury Choco Melts and warm fresh cream.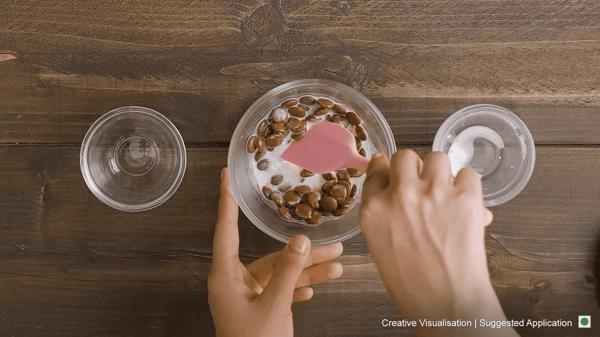 06
Pour warm cream over the Cadbury Choco Melts and mix well until the chocolate melts. Frosting is ready!
07
Once the cake is done, let it cool for 10 minutes.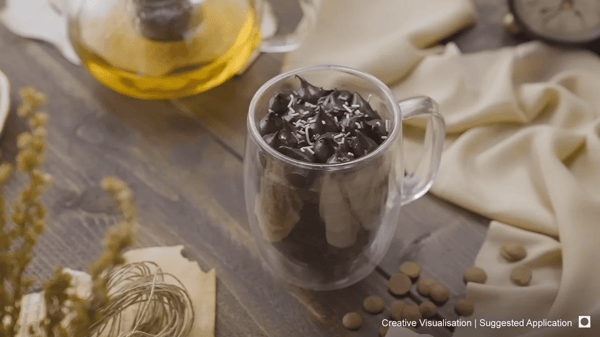 08
Garnish using melted Cadbury Choco Melts and sprinkles.