Ingredients
For measuring
the ingredients


Steps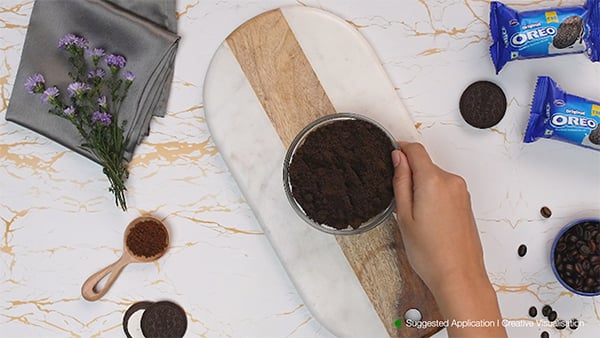 01
Separate oreo cookies and cream. Keep aside in a separate bowl.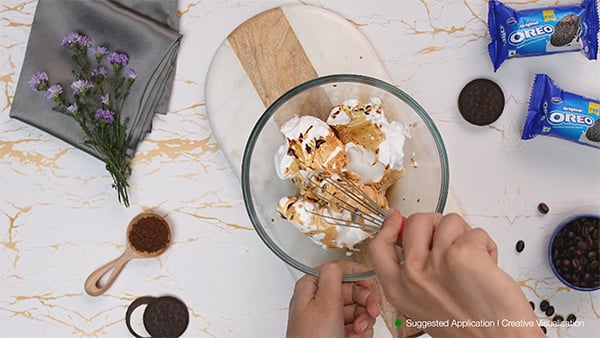 02
Grind cadbury oreo biscuits in fine powder.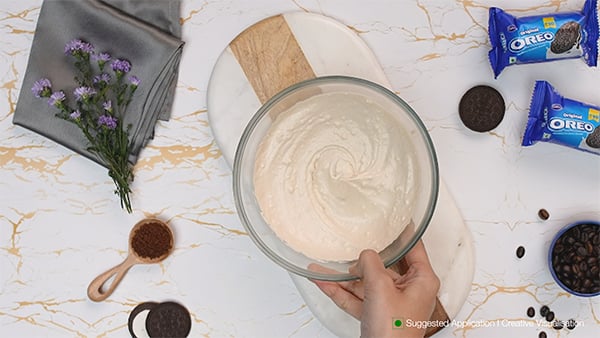 03
In a bowl add cadbury oreo cream, whipped cream, espresso and mix them well.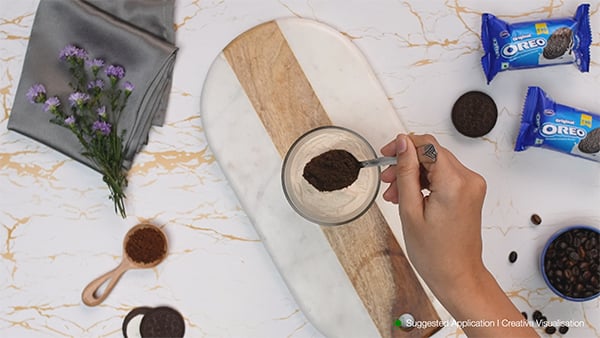 04
in a serving dish or glass, layer cadbury oreo crumbs at the base. Top with cadbury oreo cream and repeat the process again.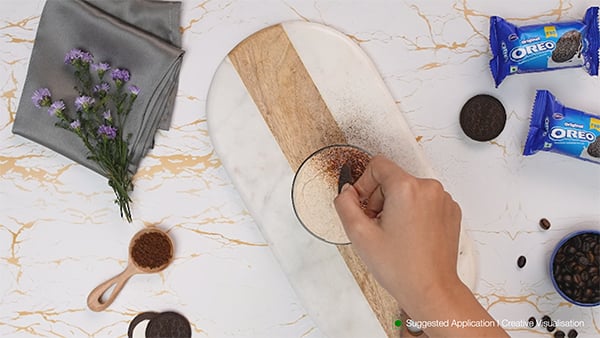 05
Dust with coffee powder and place garnish with cadbury oreo biscuit. Serve.