Ingredients
For measuring
the ingredients

For the Halloween Cake
For the frosting
2 cups Whipped cream

6 drops Orange gel food colour

¼ cup Fresh cream

1 cup Cadbury Dairy Milk Silk
For the Filling
¾ cup Cadbury Roasted Almond Silk

Buy

¾ g Roasted almonds (chopped)

Whipped cream in piping bag

1 cup Chocolate ganache (melted chocolate prepared earlier)

Steps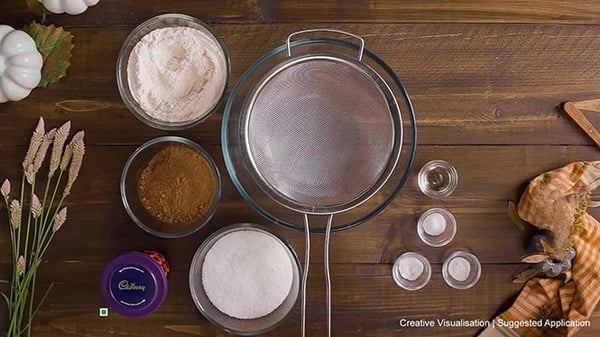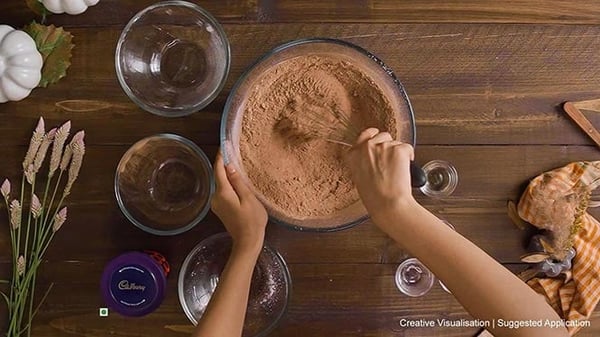 02
Sift all the dry ingredients in one bowl and set aside.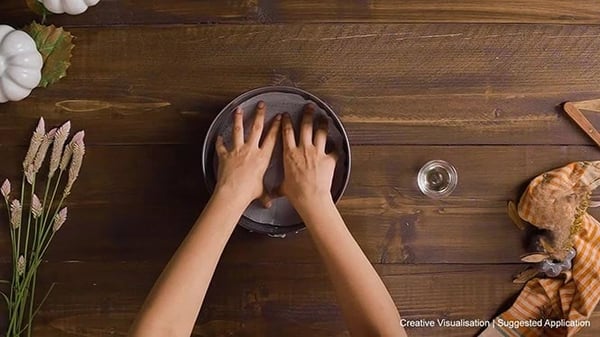 03
Grease and line 3 8-inch round pans with parchment paper. Set aside. Preheat oven to 180°C.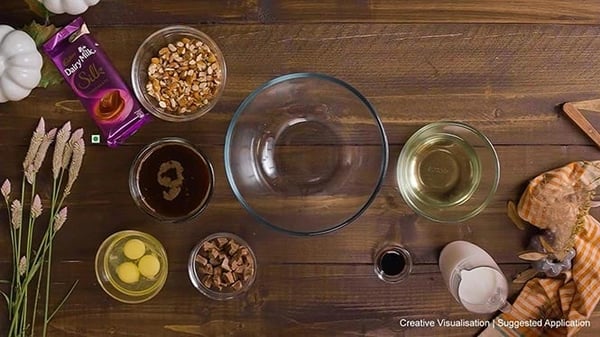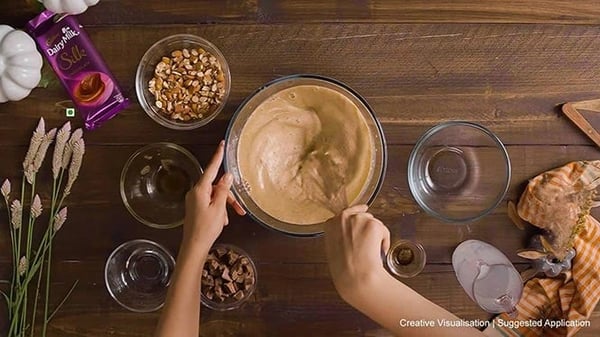 05
Mix buttermilk, coffee (or water), eggs, oil, vanilla extract in another bowl. Mix until well combined.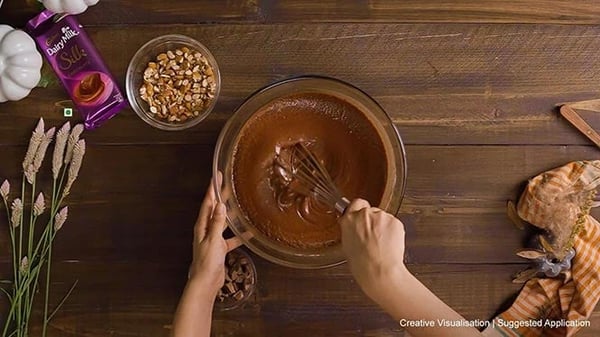 06
Add the wet mixture to the dry, whisk till combined.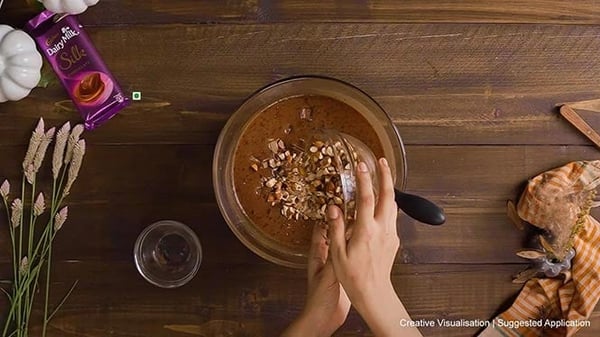 07
Lastly, add the roasted almonds & Cadbury Dairy Milk Silk and gently fold, do not over mix.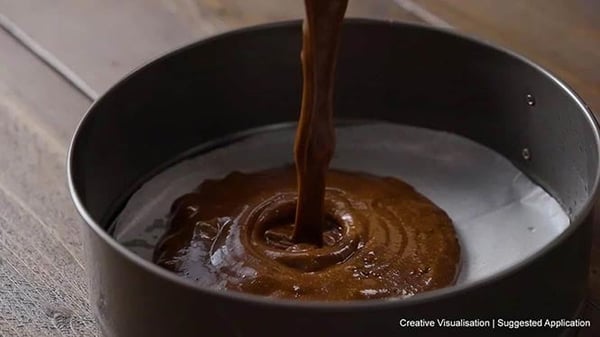 08
Pour 1/3rd of the batter into one of the prepared pans. Repeat twice.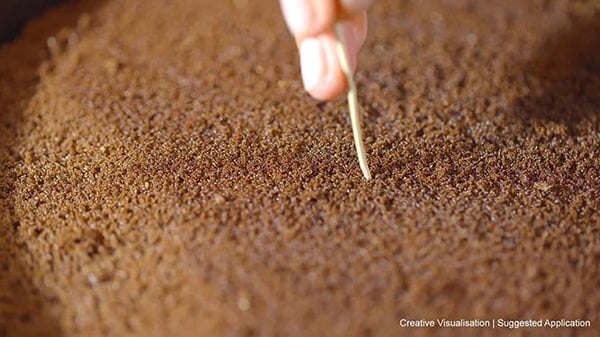 09
Bake for about 30-35 mins. Insert a toothpick in the cake. If it comes out clean, the cake is baked. Take the batter out.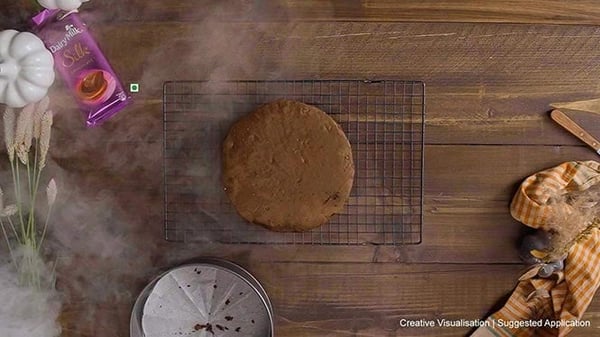 10
Allow the cake to cool for 5-10 mins before taking it out of the pan, then cool on a wire rack.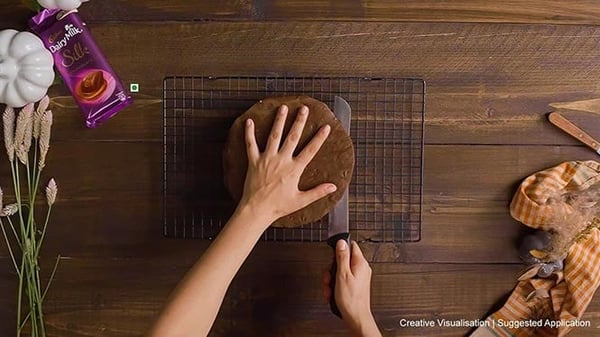 11
Trim off the top of the cake if it is domed. Repeat this twice.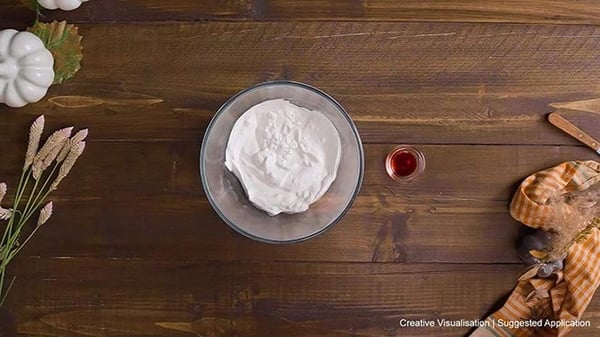 12
Measure all the ingredients for frosting.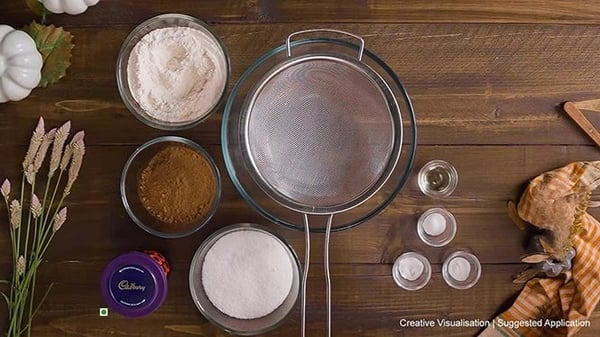 13
Whip the cream in a chilled bowl till it forms stiff peaks. Keep 1 1/2 cup of whipped cream aside in a piping bag.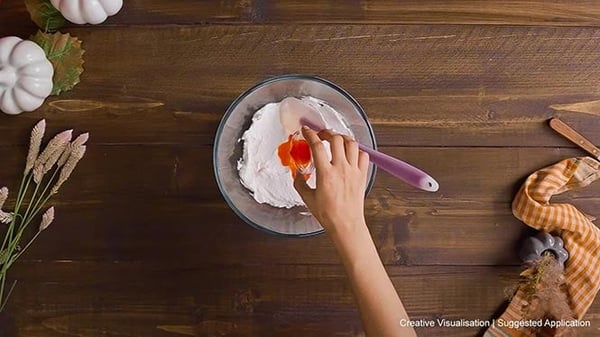 14
Add orange food colouring to the leftover cream and mix well.
15
Measure the ingredients for decoration.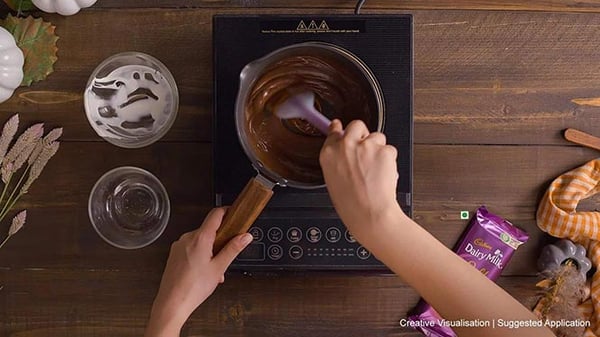 16
Pour fresh cream in a pan. Heat slightly. Add Cadbury Dairy Milk Silk and let it sit for 5 mins, then gently stir till combined.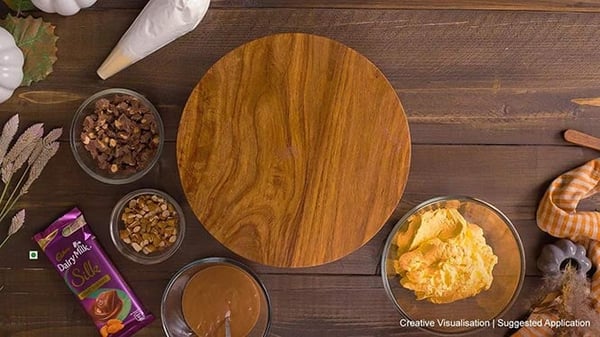 17
Measure the ingredients for filling. Take a turntable and put some whipped cream on it. Place a cake board on the turntable and spread some of the orange whipped cream.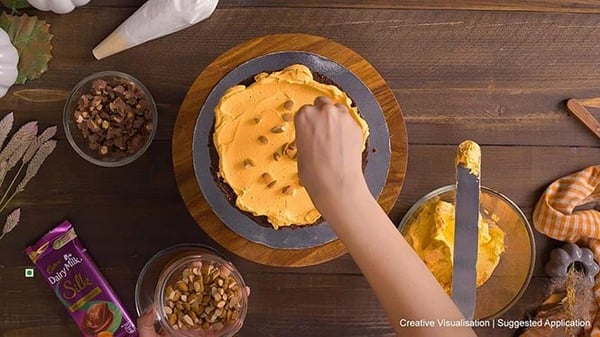 18
Add Cadbury Roasted Almonds Silk along with some roasted almonds. Place another layer of cake and repeat.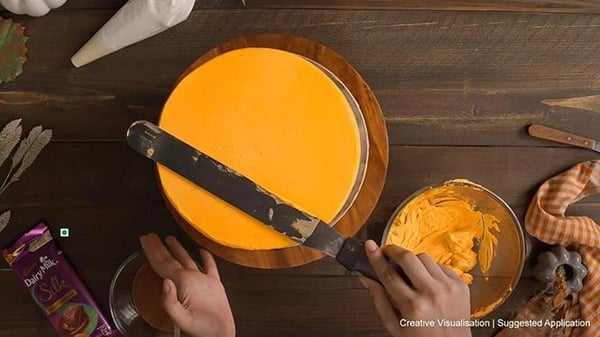 19
Add whipped cream for the last layer. Smoothen using a cake scraper.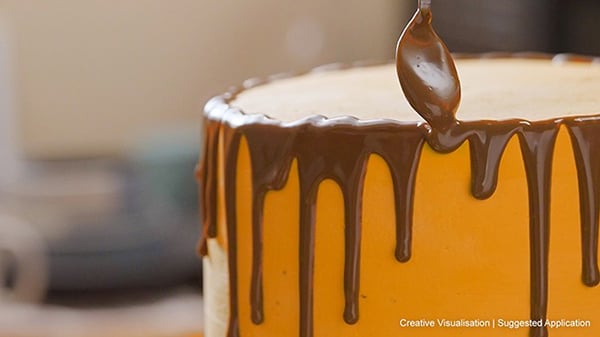 20
Spread the chocolate ganache prepared earlier on top of the cake, use a spoon to create drips along the edges.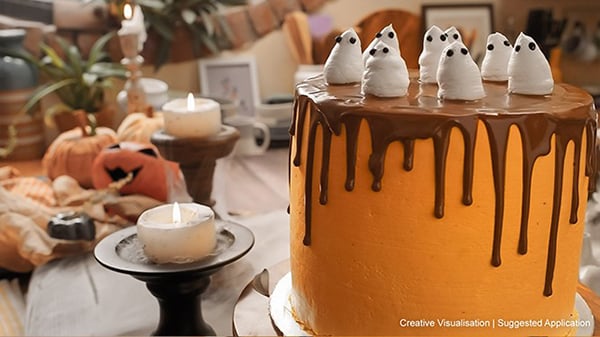 21
Pipe the whipped cream to make ghosts and use the melted chocolate to make eyes. Done!