Ingredients
For measuring
the ingredients

For the Recipe
2 cups Milk Powder

2 tbsp Ghee

1 tbsp Blanched and Chopped Pista

½ tsp Cardamom Powder

1 tbsp Chopped Almonds

2 tbsp Cadbury Cocoa Powder

Buy

¼ cup Powder Sugar

½ tsp Gold Dust

1 cup Milk

Steps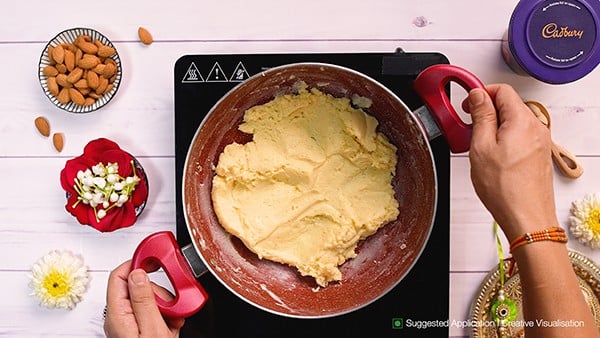 01
Add milk powder, milk and ghee in a pan and cook till the mixture becomes thick. Allow it to cool once cooked.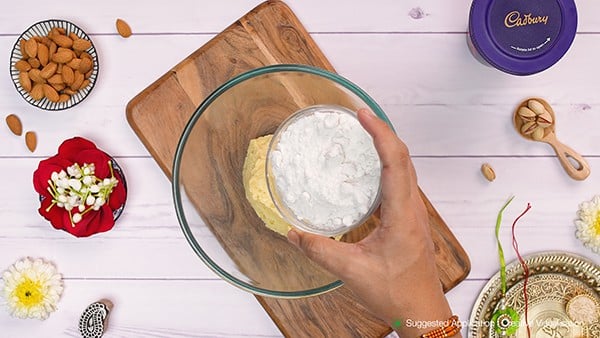 02
Transfer the mixture in a bowl, add powder sugar, Cadbury Cocoa Powder and cardamom powder. Mix everything well to make a smooth dough.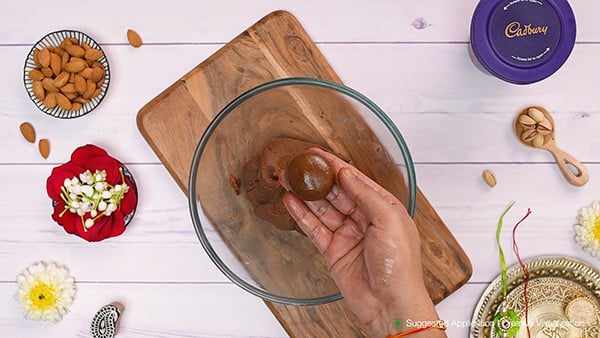 03
Grease hands with ghee, take a portion and make a peda out of it.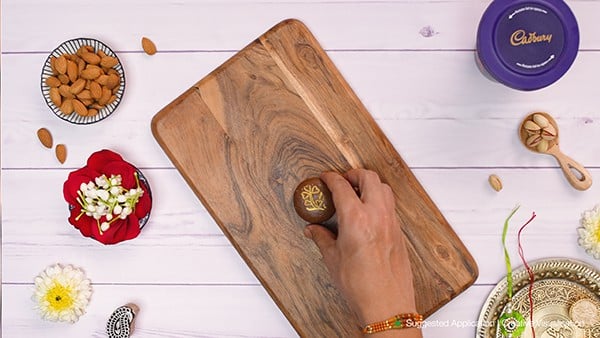 04
Apply gold dust on a desired stamp and make an impression on the peda. Serve.