Ingredients
For measuring
the ingredients

For the Recipe
½ cup Powdered Sugar

2 cups Besan

½ cup Ghee

2 tbsp Cadbury Cocoa Powder

Buy

1 tsp Cardamom Powder

¼ tsp Cinnamon Powder

1 tbsp Cashew Nuts

Steps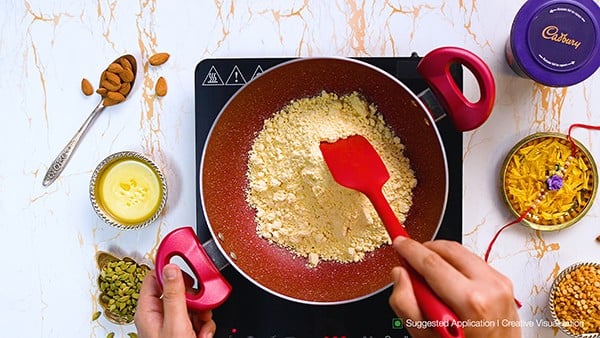 01
Dry Roast besan on medium heat until it changes colour to slightly Golden-ish.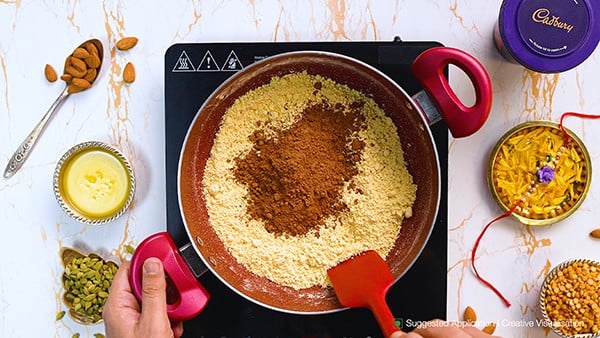 02
Add in Cadbury Cocoa Powder and mix everything well.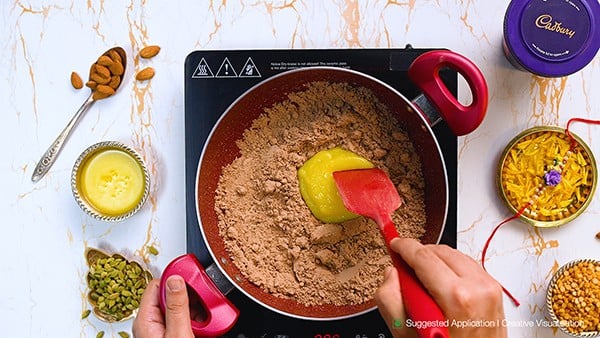 03
Add ghee and cook on medium flame until everything is well combined.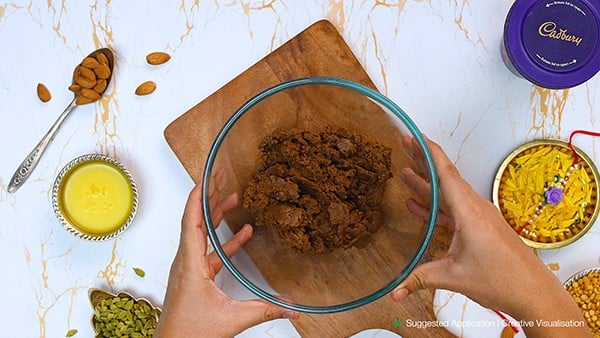 04
Cool down the mixture and transfer to a bowl.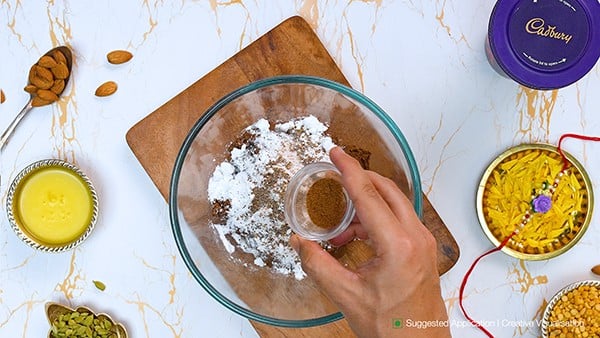 05
Add Powdered sugar, cardamom powder, cinnamom powder and mix everything well.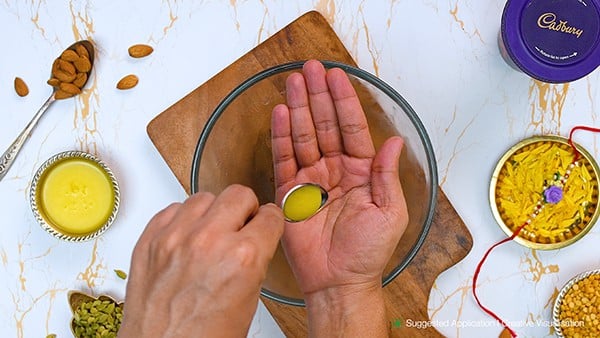 06
Apply some ghee on hands and take a portion of the mixture and shape them into laddoos.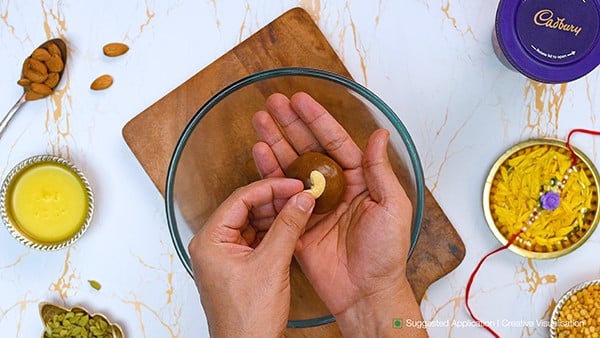 07
Place half cashew on top of the laddoo and press it gently. Delicious Chocolate Besan Laddoos are ready to be served