Watch out for the top cake trends of 2023
Food and Culture
Watch out for the top cake trends of 2023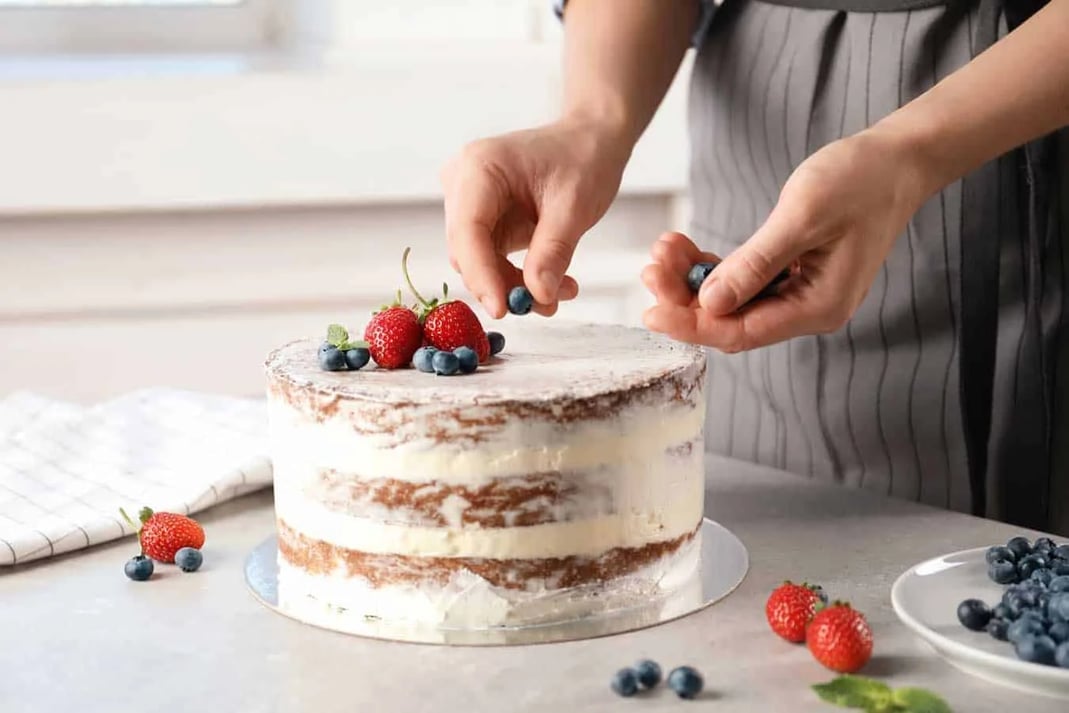 Pinãta cake
The concept for this trending cake design is fairly simple. Tempered chocolate into a sphere that has a little gift on the inside. We have seen this concept quite a bit, with its first sighting in 2019 with chocolate spheres that are dropped in hot milk to make hot chocolate – lockdown was all about these sweet treats, no? Through 2021, we saw this trend flourish with a variety of different designs and entire cake businesses catering to this format of desserts. There seems to be a surge of chocolate molds in the market today – some in the most interesting shapes and sizes. We think that this cake will only get bigger and more vibrant in 2023 with some cool designs and we cannot wait to see them! If impatience is your middle name, check out the recipe for a Cadbury Loaded Pinata Cake.
Botanical Cakes
Year 2022 saw the rise of 0 ABV drinks. These are essentially mocktails but packaged and sold in the market. India saw the largest rise in the packaged alcohol-free drinks market this year, so it only makes sense that we will see some of these drinks in the latest cake trends. Now, one of the most popular alcohols this year has been gin, which is famous for its aromatic qualities – think black pepper, juniper, fennel, and orange peels, and much more. So, these infusion desserts could be anything such as a Whiskey Chocolate Cake or a Gin-and-Tonic Cheesecake. In short, the world is our botanical oyster, and we can't wait to see some amazing botanical infusion desserts in 2023.
Healthy
As we enter the new year, we remember the most popular resolution of all time – healthy eating. But as we know, desserts go straight to the heart, and not really the tummy! 2023 will likely see a trend of healthy cake recipes. It doesn't stop at replacing sugar with a low-calorie intake. We have been seeing growing interest in ancient grains like sorghum and amaranth, so should desserts stay behind? Expect to see recipes calling for a mix of different flours instead of the usual AP flour; different forms of protein like protein powders; and perhaps the healthier sibling in the chocolate trio – dark chocolate. Speaking of dark chocolate, here is our take on the Guilt-free Choco Cake.
Home-baked brownies
Make way for the ultimate guilty pleasure! Brownies are gooey, fudgy, and decadent. The first bite of a good brownie can transport you to a different world. The crinkly top exterior is wafer-thin, and the infusion of chocolate with a myriad of sugars makes this one of the best guilty pleasures, ever. We also see this as a cost-efficient dessert that can be packaged as a thoughtful gift or a great end to a dinner party that doesn't break your wallet. This makes the humble brownie our cake of choice for 2023! And, if you are on the hunt for a fabulous brownie recipe, look no further than our Choco Swirl Brownies.
Mug Cakes
The rise of mug cakes originates from a simple fact – everyone needs a 5-minute sweet treat once in a while. Mug cakes are quick and tasty, easy to make, and the best part is that it can be made in the humble microwave. In simple words, the beauty of a mug cake is you mix, microwave, and enjoy! All you need is flour, butter, sugar, and baking powder. Over this, you can add any flavoring you desire to elevate this hug in a mug. This Choco and Bournville Mud Cake is the perfect combination of oozy chocolate chips gooey cake we've loved for years. Some things just never go out of trend!

You may also Like