Ingredients
For measuring
the ingredients

For the Chocolate Orange Spice Cake
½ cup Cadbury Cocoa Powder

Buy

¾ cup sugar

⅓ cup oil

¾ cup buttermilk / plain chaach

1 tsp cinnamon powder

1 tsp orange zest

1 tsp baking powder

½ tsp baking soda

1 cup AP flour
For the frosting
¾ cup whipping cream

4 tbsp icing sugar

½ tsp cinnamon powder

¼ tsp orange extract

Steps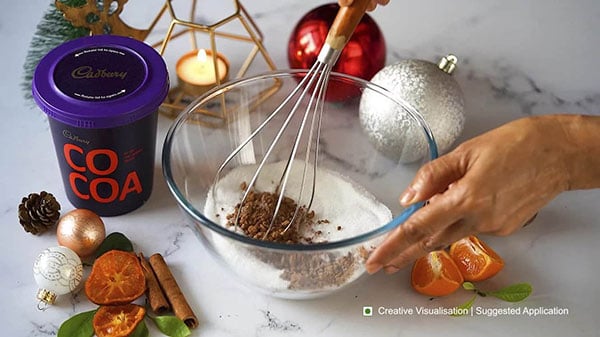 01
Take a large bowl. Add Cadbury Cocoa Powder and sugar. Whisk until well combined. Set aside. Preheat the oven to 180C. Lightly grease and line a 6-inch baking tin and set aside.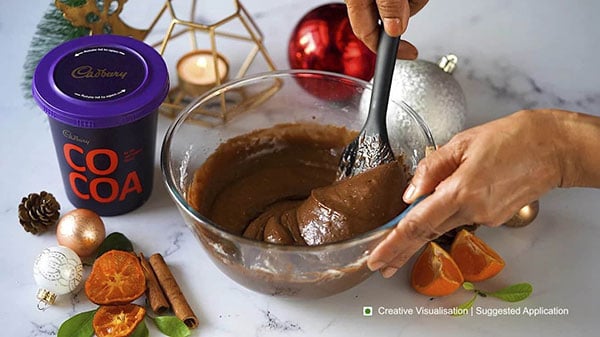 02
Add the oil, buttermilk, cinnamon powder, orange zest, baking soda, baking powder and AP flour. Mix the ingredients until the batter is of a smooth consistency.
03
Transfer the batter to the prepared tin.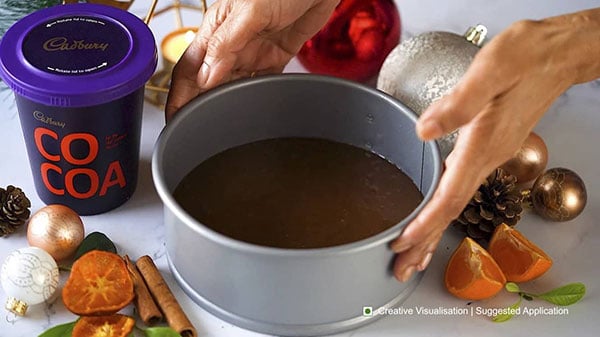 04
Bake for 45 minutes to an hour at 180°C. After 30 minutes of baking, tent the cake with a sheet of foil to prevent the top from browning. Let it bake until it becomes firm and a tester inserted in it comes out clean.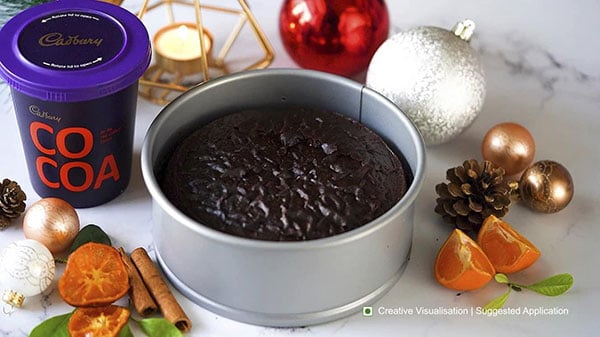 05
Allow the cake to cool in the tin for 15 minutes, then place it onto a wire rack and let it cool completely. Level the top of the cake, if required.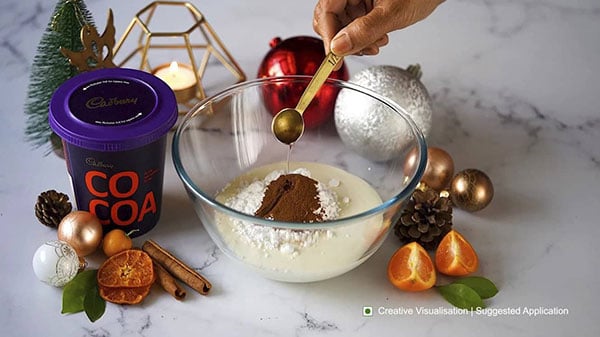 06
Take a large bowl. Add the whipping cream, icing sugar, cinnamon powder and orange extract.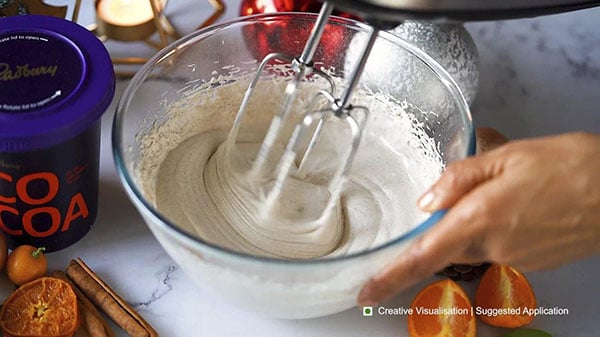 07
Whisk the mixture with an electric hand blender until it forms medium-stiff peaks.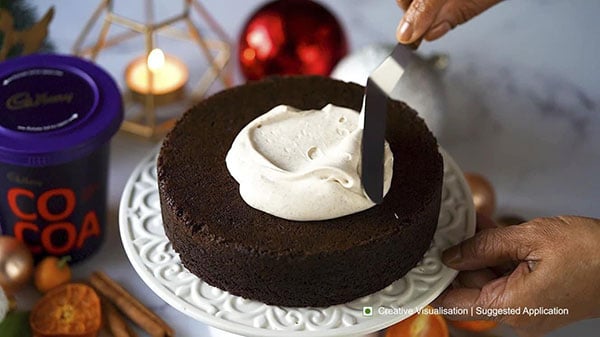 08
Spread the frosting on the top and sides of the cake.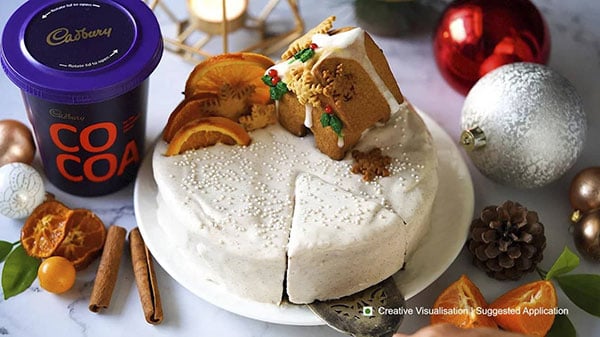 09
Decorate with cinnamon orange cookies and candied orange slices.