Ingredients
For measuring
the ingredients

For the Recipe
5½ cups Milk

½ cup Sugar

2 tbsp Blanched and Chopped Pista

2 nos Cadbury Dairy Milk

Buy

2 tbsp Vinegar

10 nos Fresh Rose Petals

Steps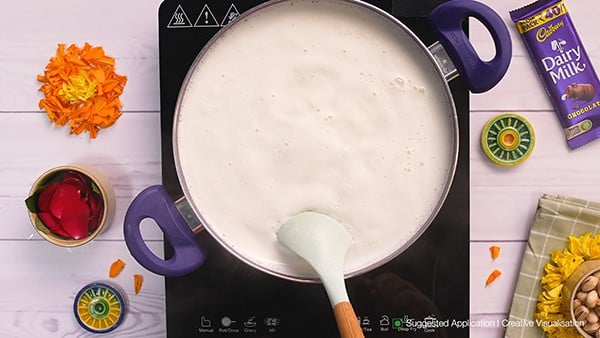 01
Boil milk in a kadhai. Add vindegar and mix well so that the milk curdles.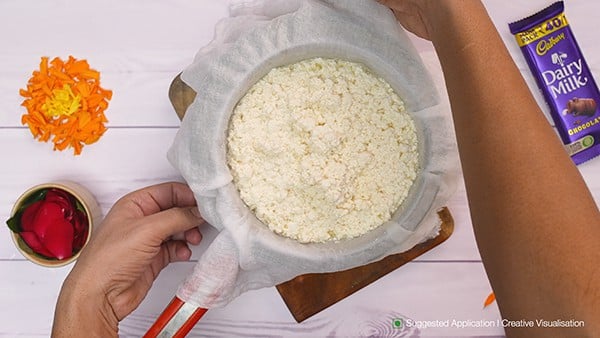 02
Strain the curdled milk through a muslin cloth and squeeze out the excess water.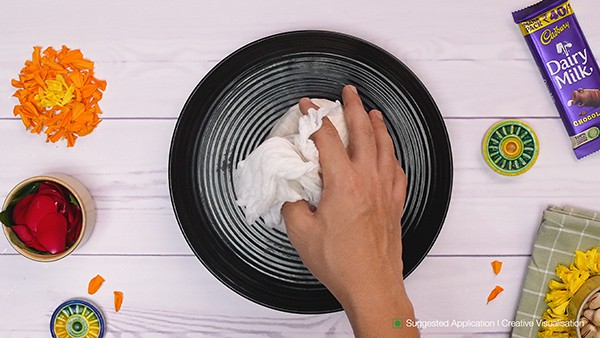 03
Allow it to cool and knead the prepared chhena until smooth.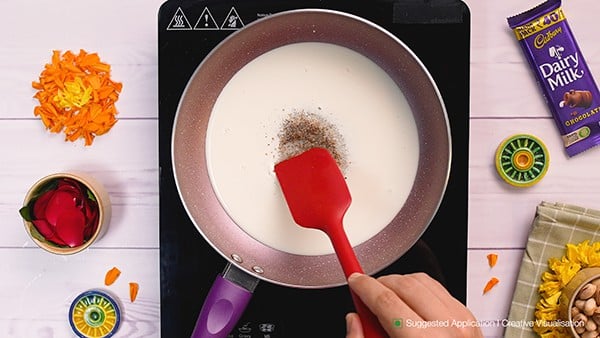 04
Heat 1/2 cup milk in a pan. Add sugar, cardamom powder and mix it well.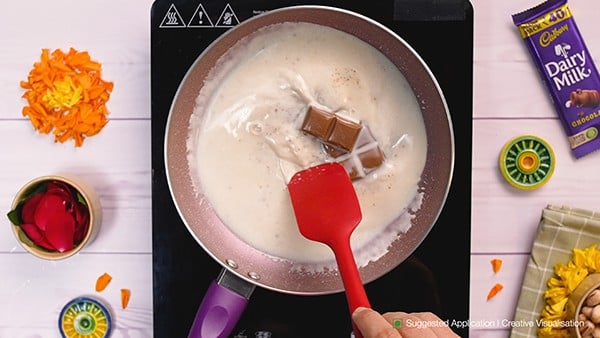 05
Add in Cadbury Dairy Milk and cook until the chocoalte melts.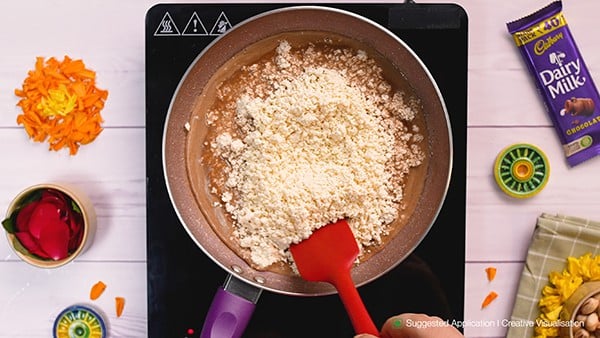 06
Now add the chhena and cook until the mixture thickens.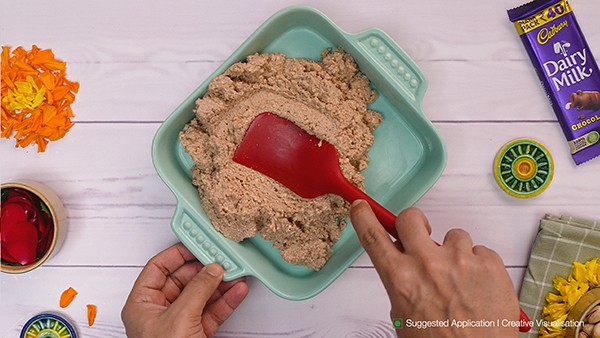 07
Transfer this mixture to a greased tray and spread it evenly.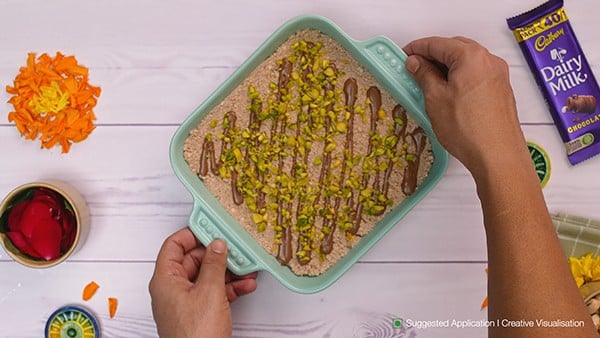 08
Pipe out melted Cadbury Dairymilk on top. Sprinkle pista and refrigerate for 3 - 4 hours.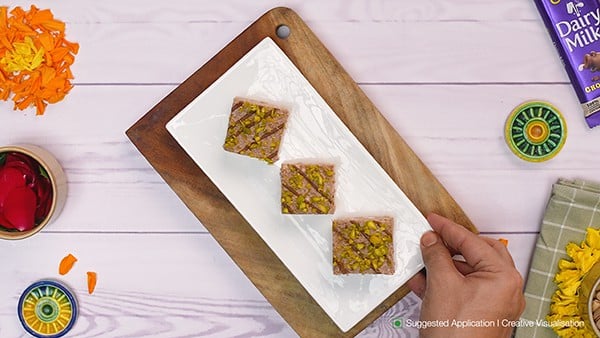 09
Cut in desired shape and garnish with fresh rose petals. Serve.