Ingredients
For measuring
the ingredients

For the Recipe
1 cup Ghee

1 cup Sugar

½ tsp Cardamom Powder

3 nos Silver Leaf

2 cups Cashew Powder

½ cup Water

1 nos Cadbury 5 Star

Buy

Steps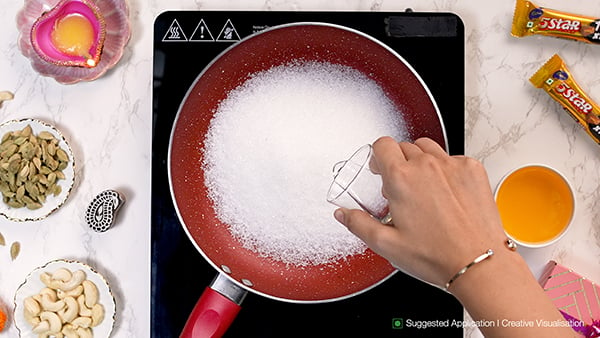 01
Cook sugar and water in a pan until one string consistency sugar syrup.
02
Add cardamom powder, Cadbury 5 Star and cook until chocolate melts.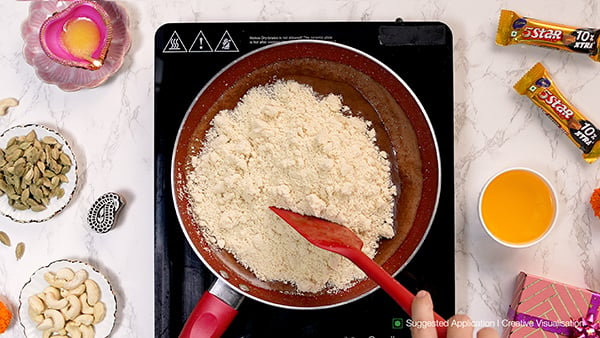 03
Add in cashew powder and cook till mixture thickens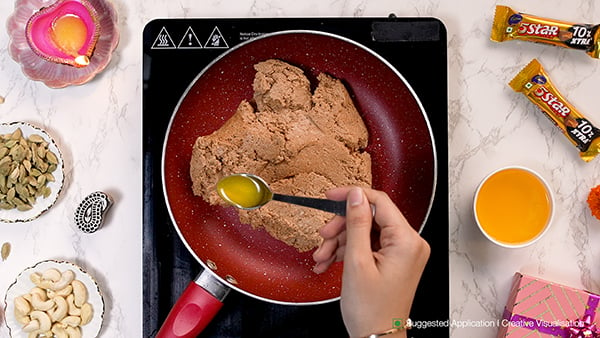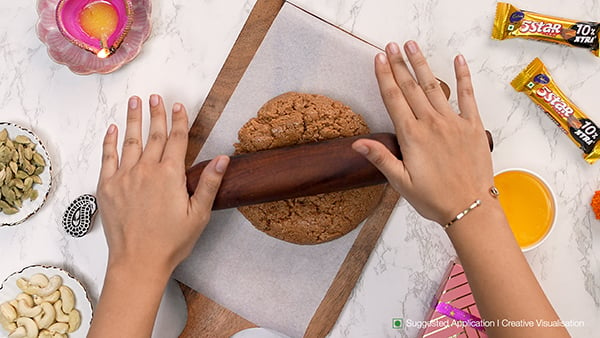 05
Transfer on a baking sheet and roll the mixture out in a thick disk.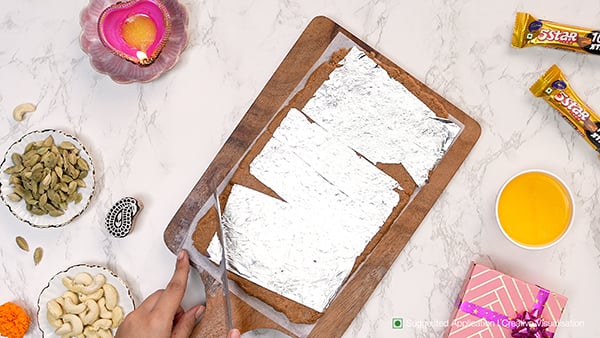 06
Apply silver leaves on the surface and cut into diamond shape. Serve.