Ingredients
For measuring
the ingredients

For the Cadbury Silk Red Velvet Anniversary Cake
1 cup AP Flour

1 tbsp Cadbury Cocoa PowderBuy

½ tsp salt

½ tsp baking soda

2 tbsp oil

¼ cup melted butter

½ tbsp vinegar

1 tbsp vegetable oil

½ tbsp red food colouring

1 egg

1 tsp vanilla extract

¾ cup caster sugar

½ cup buttermilk
For the icing and decoration
1 cup softened unsalted butter

3½ cups icing sugar

½ cup Cadbury Red Velvet Silk (chopped)

Buy

1 tbsp vanilla extract

Steps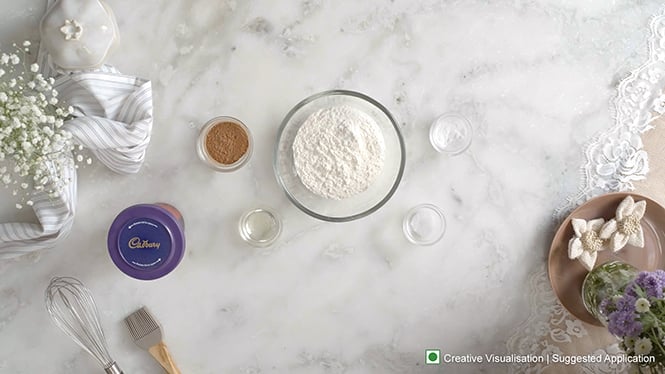 01
Measure the ingredients: AP flour, Cadbury Cocoa Powder, salt, baking soda and oil.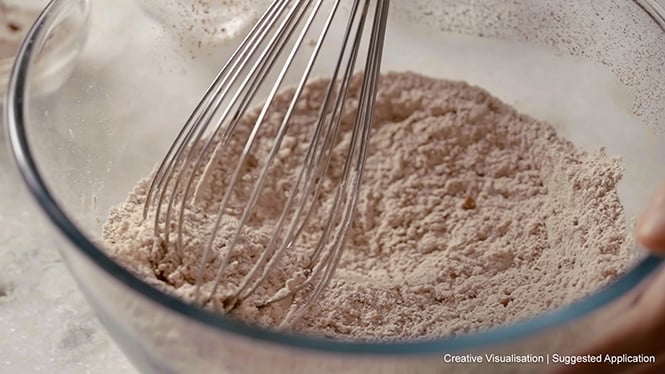 02
Sift all the dry ingredients in one bowl and set aside.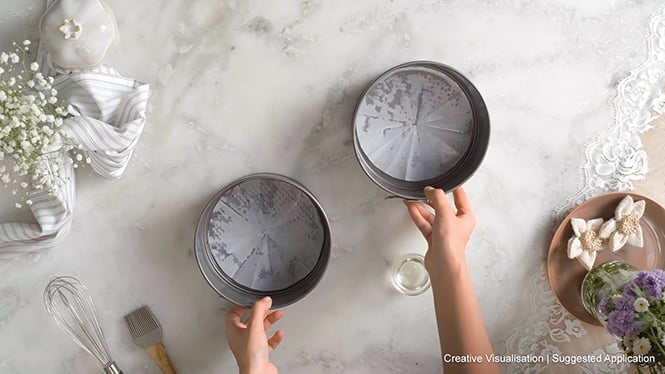 03
Grease and line two 6-inch round pans with parchment paper. Set aside. Preheat oven to 180°C.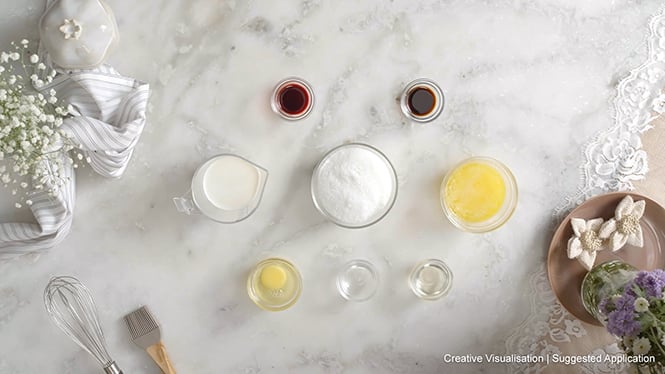 04
Measure the ingredients: melted butter, vegetable oil, vinegar, red food colouring, eggs, vanilla extract, caster sugar and buttermilk.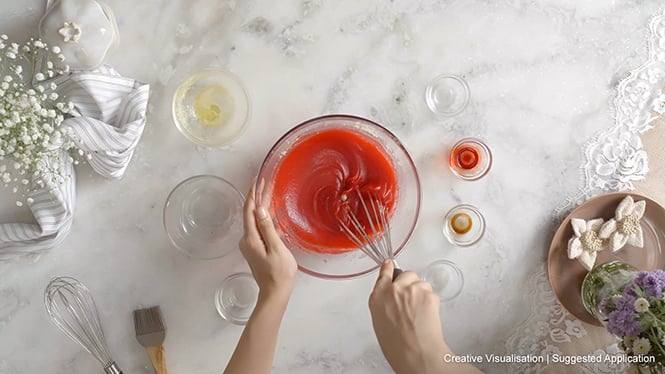 05
Mix the butter and sugar in another bowl. Add the egg, vegetable oil, red food colouring, vanilla extract and vinegar. Mix well.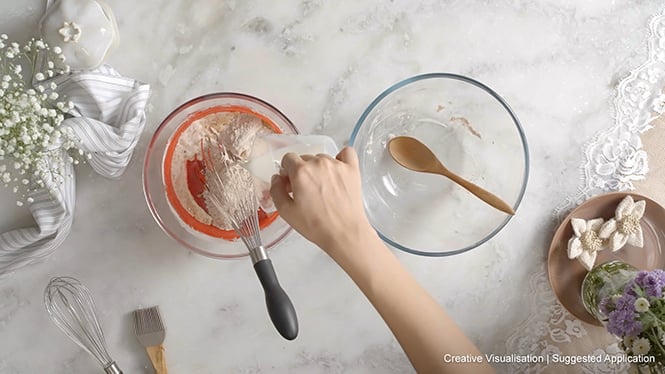 06
Add the dry mixture in two batches, alternate with 60 ml of buttermilk. Pour the remaining buttermilk on top. Mix until well blended.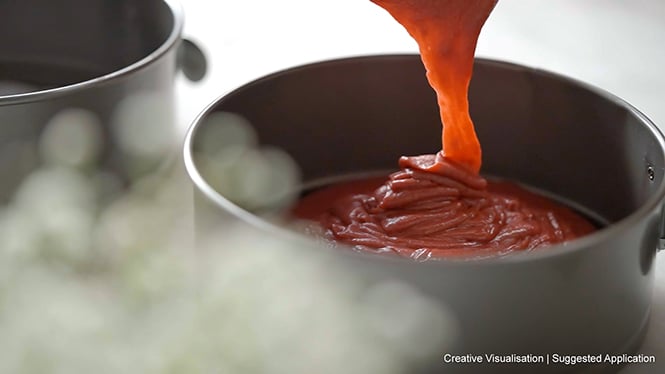 07
Pour the batter into the prepared pans.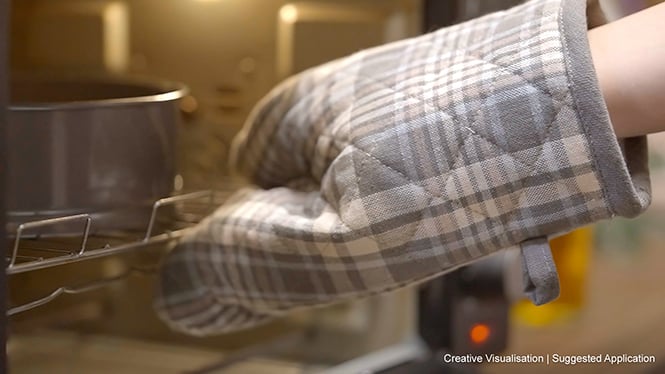 08
Bake for about 30-35 minutes, or until a toothpick inserted in the cakes comes out clean.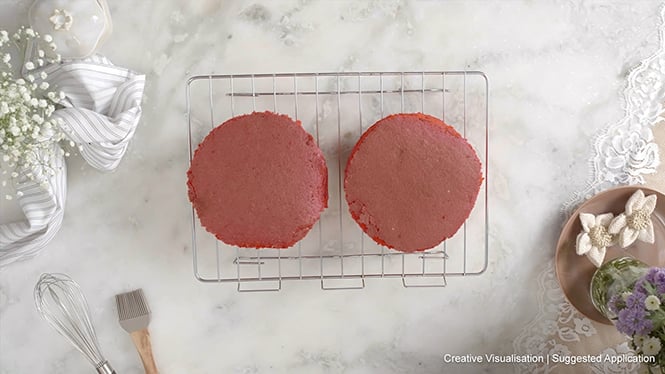 09
Allow the cakes to cool for 5-10 minutes.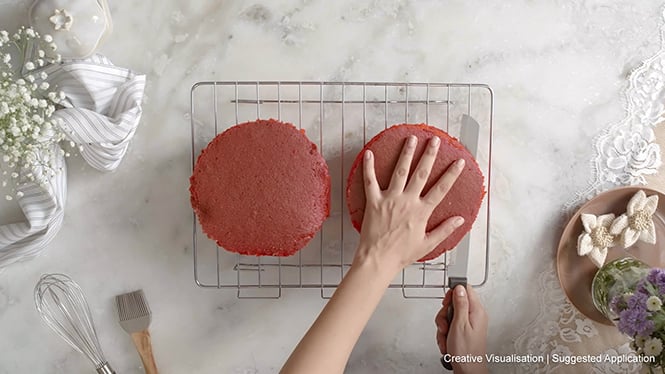 10
Trim off the top of the cakes if they are domed.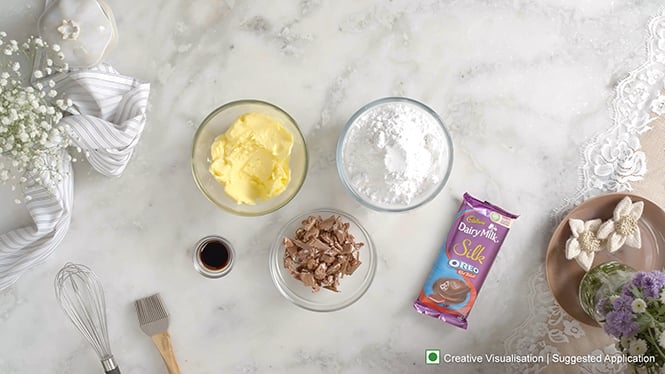 11
Measure the ingredients: unsalted butter, icing sugar, Cadbury Red Velvet Silk and vanilla extract.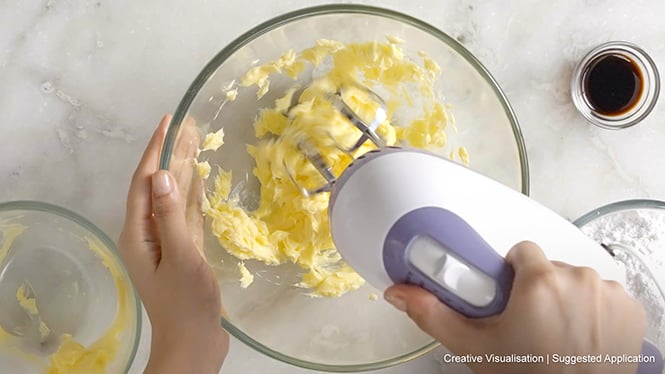 12
Take a bowl. Cream the butter for 5 minutes or until it becomes smooth and gets lighter in colour.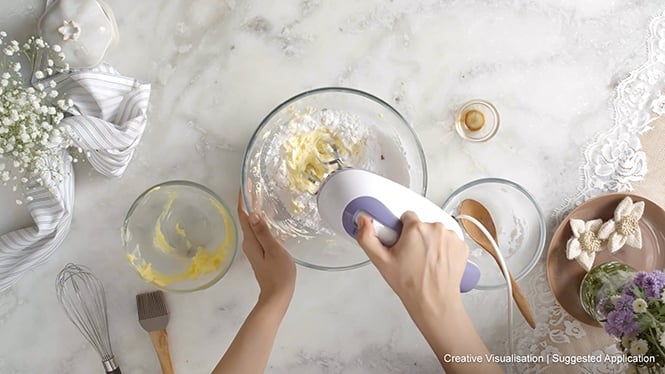 13
Sift the sugar in batches and mix well after each addition. Once done, add vanilla extract. Cream the mixture for 5 minutes until it is smooth and well blended.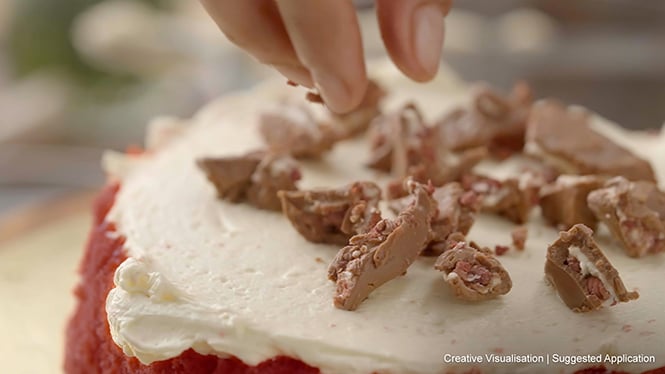 14
Keep a cake board on the turntable. Put some buttercream on it. Place one cake on it and spread some buttercream on the cake. Add the chopped Cadbury Red Velvet Silk.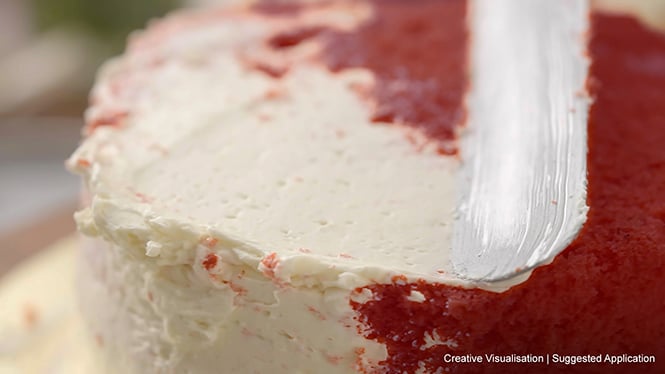 15
Place the other cake and spread buttercream on its sides and top. Smoothen using a palette knife.
16
Decorate the cake with flowers or anything else you like. Done!