Top birthday cupcake recipes of all time
Celebration Desserts
Top birthday cupcake recipes of all time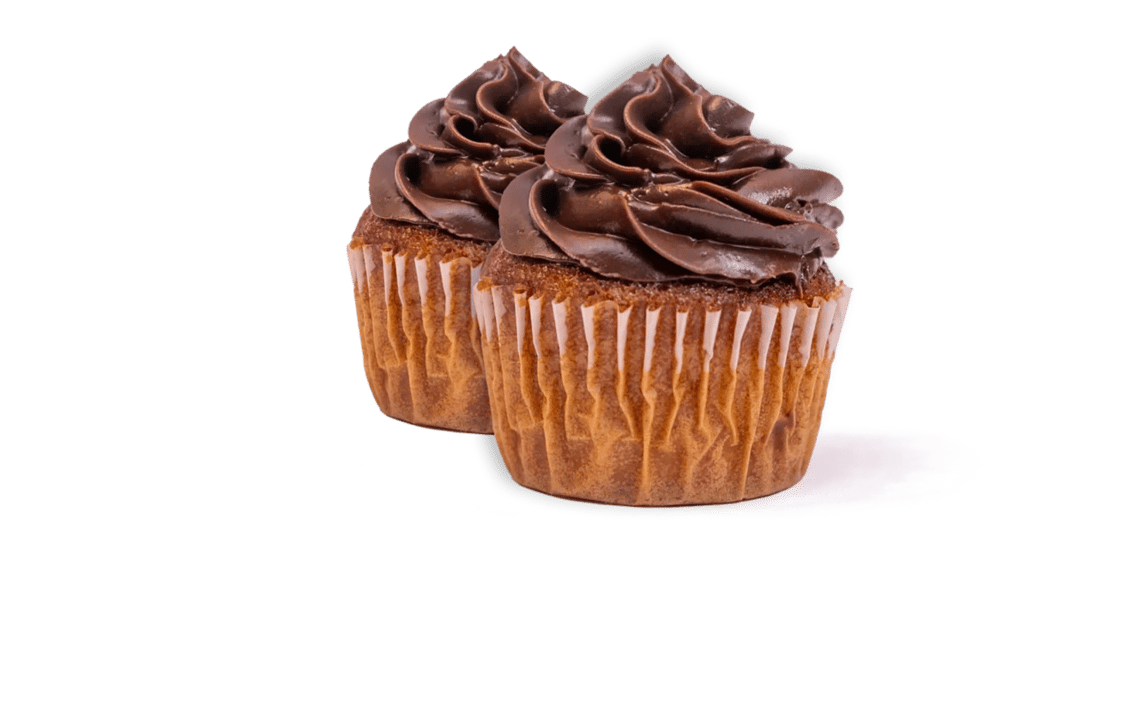 The classic cupcake: Chocolate Swirl Cupcakes
We all know that one person who refuses to touch anything sweet that is not chocolate. That one person who would pick chocolate over absolutely anything else. Want to give them the best birthday present ever? Make this cupcake and thank us later. With this classic chocolate cupcake recipe, you get soft, spongy chocolate cupcakes topped with the most indulgent ganache. All this in under an hour. The cake gets its moist decadence from the buttermilk and oil, while the brown sugar adds a layer of complexity to the sweetness. It is topped with swirls of chocolate cream.
The cupcake to melt your heart: Cadbury Melt Cupcakes
This is a birthday cupcake for the one that loves surprises! What can be better than having icing on your cupcake? Perhaps having icing in it. Imagine this: You have a cupcake that looks ordinary, almost disappointing, sitting on a plate. You hesitate – perhaps you should go for the fancy one with a blueberry cream cheese frosting? But you decide to take a bite anyway. And there it is. The secret within. Your mouth is flooded with molten chocolate deliciousness, submerging your senses in pure bliss. This chocolate cupcake recipe is one of the best you will ever come across. With its low solid-to-liquid batter ratio, these cupcakes are baked to the point where they are spongy on the outside but gooey on the inside. Serve with a dollop of vanilla icecream for that extra something.
The cupcake for the football fan: Oreo Cookie Football Cupcakes
A dessert can perhaps be improved in just one way: make it two desserts! These Oreo cupcakes bring in the much-loved taste of Oreo cookies with the added charm of an imaginative 'sporty' touch. Good ol' vanilla cake is jazzed up with crumbled cookies mixed into the batter. The cupcakes are then topped with a spiral of whipped cream and sprinkles. On top of this sits the crowning jewel: a half cookie, decorated with whipped cream to look like lace on footballs. This is a fun recipe and perfect birthday cupcake for the football fanatic.
The best of both worlds cupcake: Mini Cheesecake Cups
What is the tastier part of a cheesecake? Is it the crumbly buttery base, or is it the fluffy cream cheese layer that coats the tongue with its creaminess and coats the soul in ecstasy? Thankfully, you never have to choose, as they come together in a match that will surely send you to food heaven. The base here is made with crushed Oreo cookies and butter, while cream cheese, heavy cream and condensed milk are combined to form the top layer. After a quick stint in the oven, you have the perfect bite – soft, molten cheese and a buttery crunch.
The return to camp cupcake: Oreo Muffins
It is an Oreo fest today. Hope you have your cookie jars ready because we have another Oreo cupcake that is a crunchy delight. This recipe combines the warmth of a campfire - the coziness of toasted marshmallow and friendly banter with the efficiency of a breakfast muffin. With a base of curd and flour and chopped cookies and a topping of melted marshmallows and crispy cookie chunks, this Oreo Muffins cupcake combines the best of everything.

You may also Like