Ingredients
For measuring
the ingredients

FOR THE MOLTEN LAVA CAKE
1 tsp lemon juice

¼ tsp baking soda

1 Cadbury Chocolate

3 tbsp Cadbury Cocoa Powder

Buy

1 pinch of salt

⅓ cup sugar

½ tsp vanilla extract

½ cup whole wheat flour

2 tbsp oil

½ cup water

Steps

01
Mix all the wet and dry ingredients together along with the Cadbury Cocoa Powder.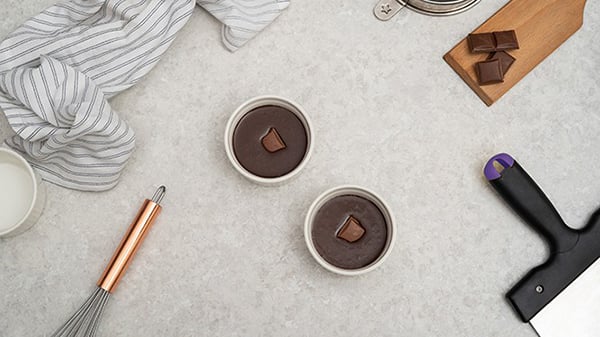 02
Whisk it well and pour the batter into greased muffin cups. Gently press the chocolate squares into the batter till they're immersed.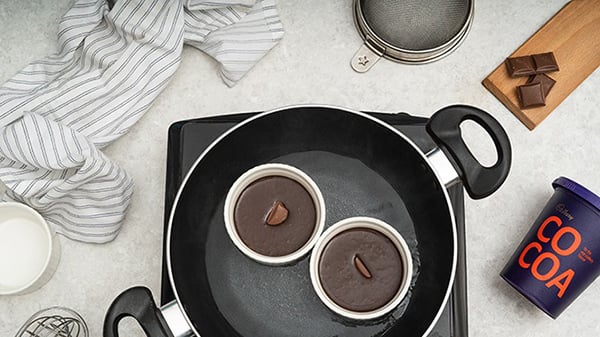 03
Bake at 180°C for 30 minutes.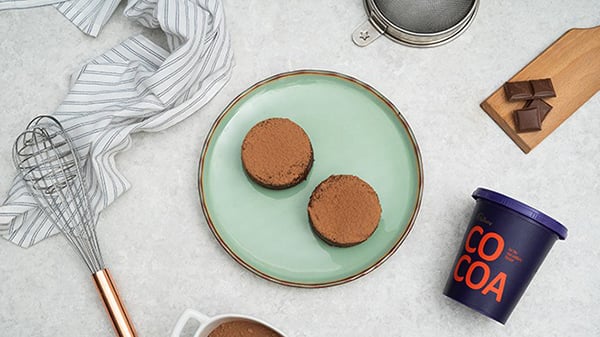 04
Dust the cakes with Cadbury Cocoa and serve!