Ingredients
For measuring
the ingredients

For Diwali Pataka Choco Coconut Cake
1½ cups AP flour

3 tbsp Cadbury Cocoa Powder

Buy

3 tbsp desiccated coconut powder

1½ tsp baking powder

¾ tsp baking soda

2 tbsp oil

1 cup sweetened condensed milk

¾ cup melted and cooled unsalted butter

1½ tsp pure vanilla extract

¾ cup water

Steps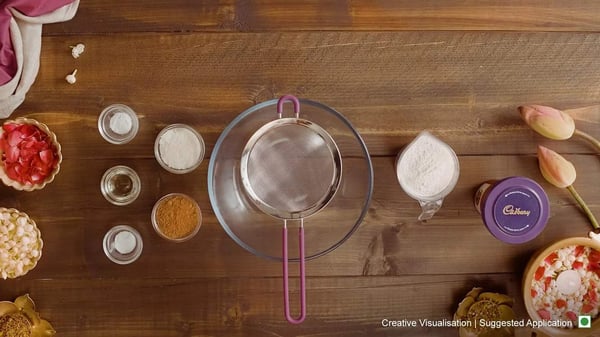 01
Measure the ingredients: AP flour, Cadbury Cocoa Powder, desiccated coconut powder, baking powder & baking soda.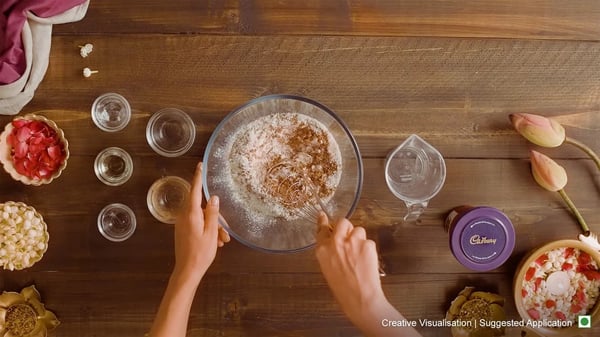 02
Sift all the dry ingredients in a bowl and set them aside.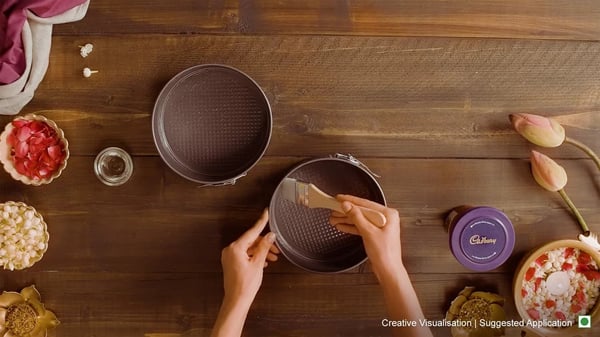 03
Grease and line two 6-inch round pans with parchment paper. Set aside. Preheat the oven to 180°C.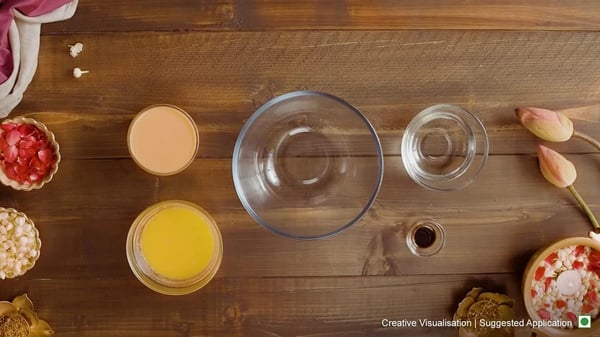 04
Measure the ingredients. Add melted butter, condensed milk, vanilla extract and water to another bowl. Whisk for 5 minutes.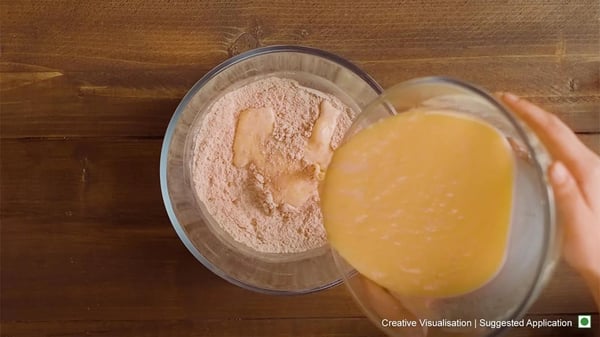 05
Add the dry ingredients. Mix well.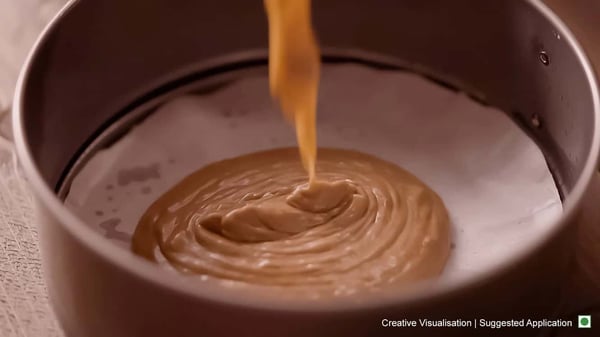 06
Pour the batter into the prepared pans. Bake for about 30-35 mins.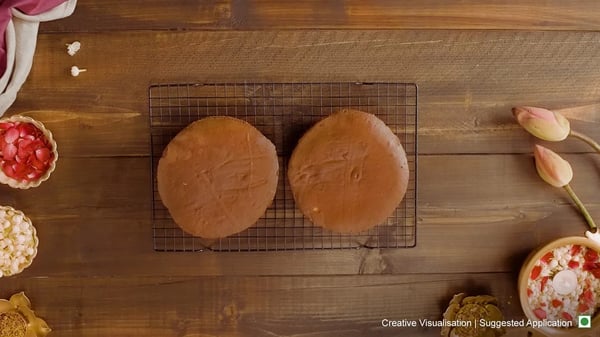 07
Use a toothpick to check if it's baked. Take the cake out. Allow it to cool for 5-10 mins before taking it out of the pan, then cool on a wire rack. If domed, trim off the top of the cake.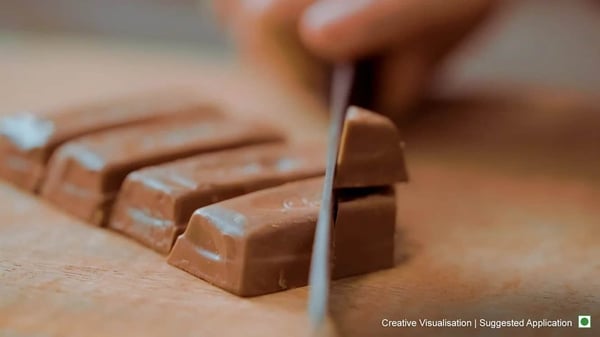 08
Chop the Crispello and set aside.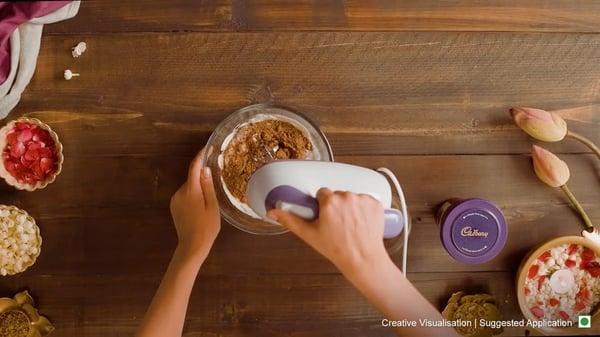 09
For the frosting, beat the whipping cream with cocoa powder in a chilled bowl until you get stiff peaks.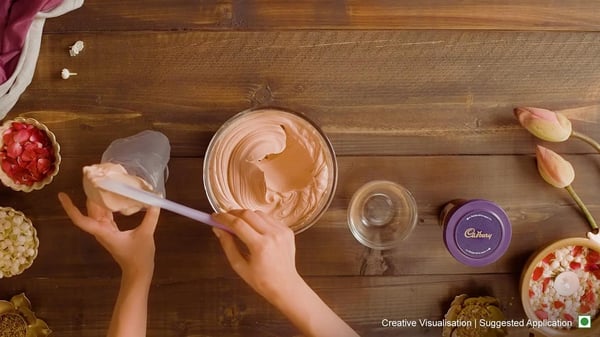 10
Transfer 1/2 of the whipped cream to a piping bag with a star tipped nozzle.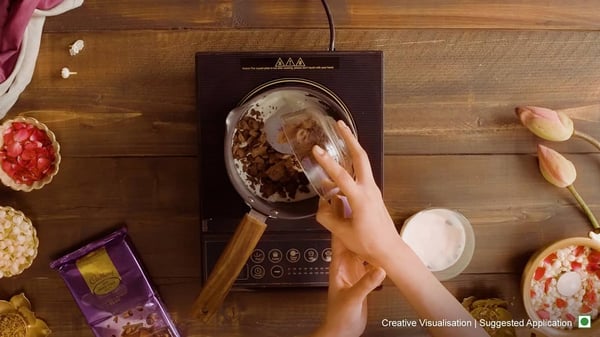 11
Pour fresh cream in a pan. Heat slightly. Add the Cadbury Cooking Block Dark and let it sit for 5 minutes, then gently stir till combined.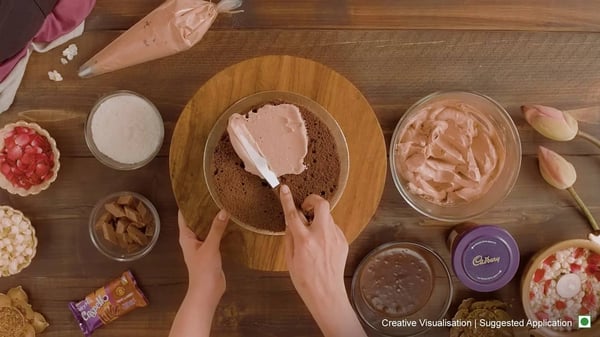 12
Take a cake stand, place one cake on it. Add whipped cream using a spatula.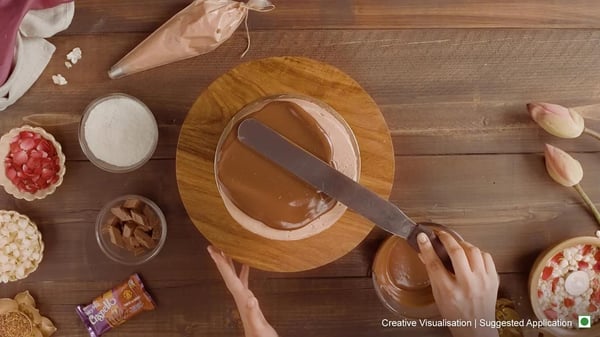 13
Place the other cake and smoothen the tops and the sides.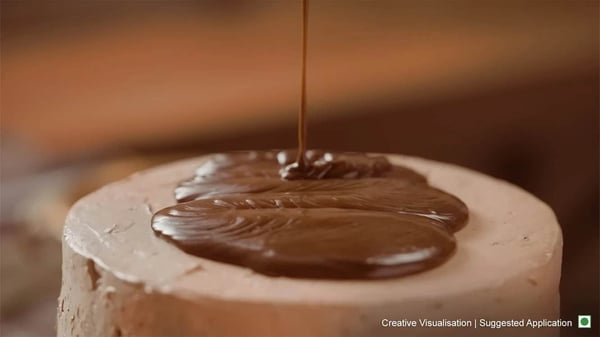 14
Pour the dark chocolate ganache on top. Use a spatula to make drips on the edges.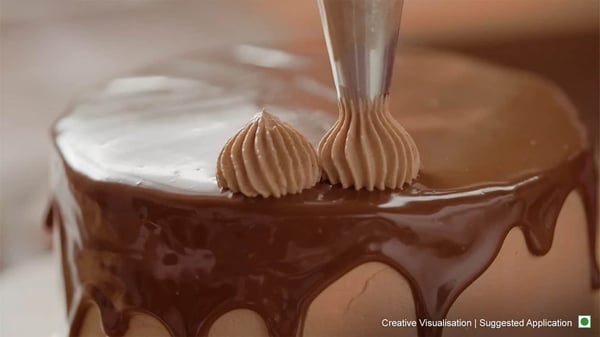 15
Pipe dollops of it along the edges.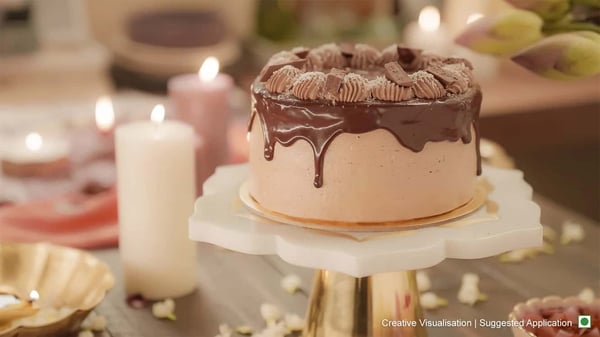 16
Then add the Crispello and desiccated coconut on top for decoration.