Ingredients
For measuring
the ingredients

For the Bournville Praline Cake
For the batter
For the ganache
½ cup Warm Fresh Cream

1 cup Cadbury Cooking Block Dark

Buy
For the Almond Praline
1 cup caster sugar

½ cup toasted almonds

⅓ cup water

Steps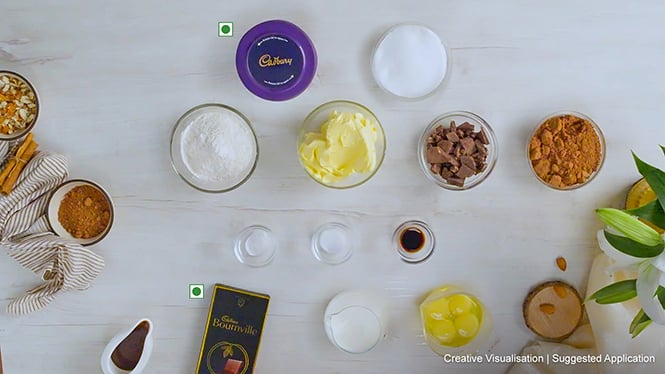 01
Measure the ingredients: Cadbury Cocoa Powder, AP flour, buttermilk, eggs, Cadbury Bournville (chopped), caster sugar, butter, baking powder, salt and vanilla extract.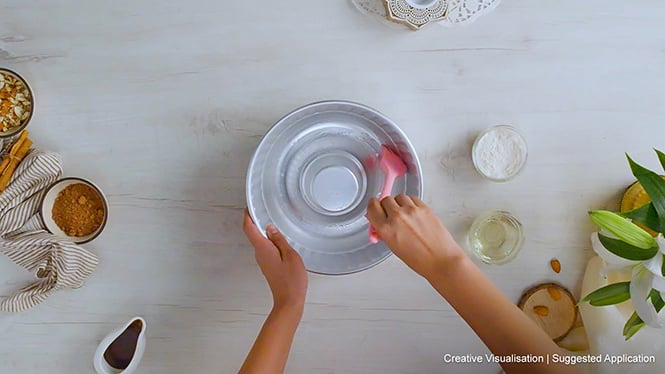 02
Grease the bundt pan with melted butter and dust with flour. Set aside. Preheat oven to 160°C.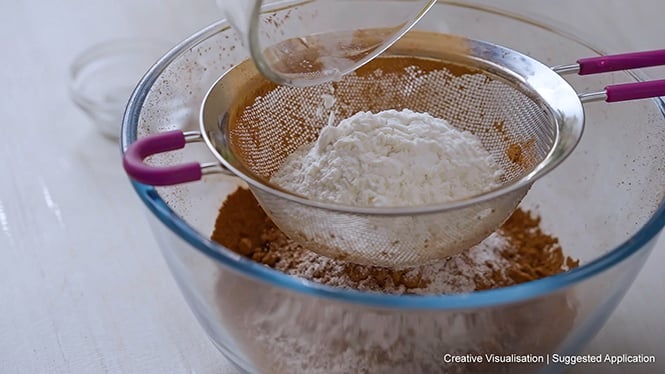 03
Sift the Cadbury Cocoa Powder, AP flour, baking powder and salt in a bowl.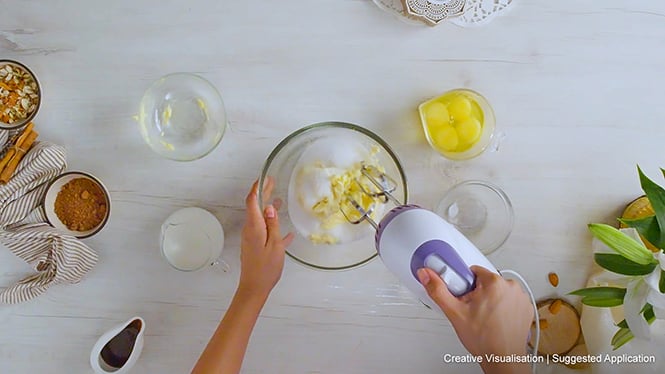 04
Whisk the butter and caster sugar for 6-7 minutes.
05
Add eggs, one at a time, and whisk. Keep repeating until all 4 eggs have been added. Keep whisking until the mixture becomes light and fluffy.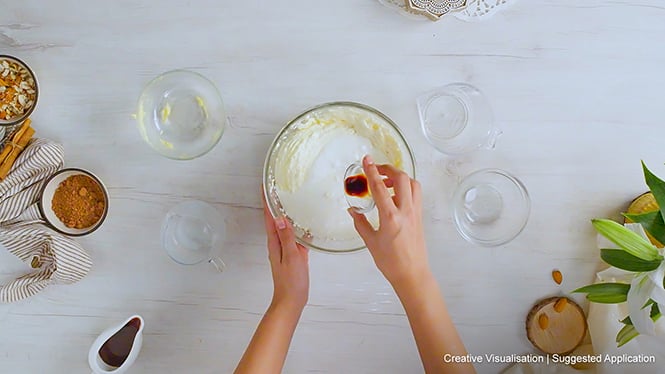 06
Add buttermilk and vanilla extract. Whisk until well blended. Set aside.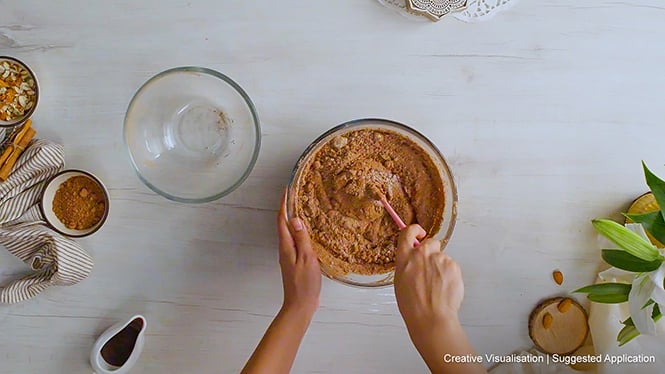 07
Add half the dry ingredients. Mix well. Add the other half. Mix well.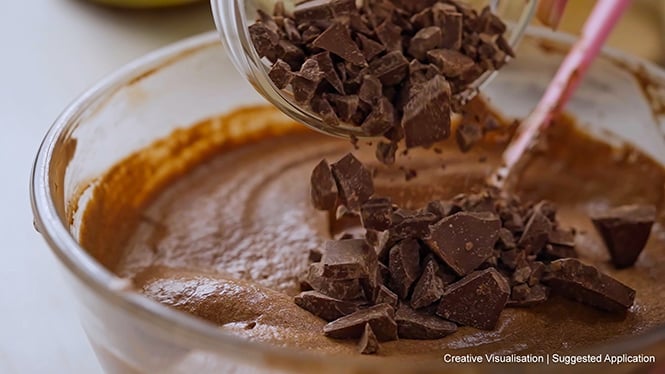 08
Add the Cadbury Bournville. Mix well.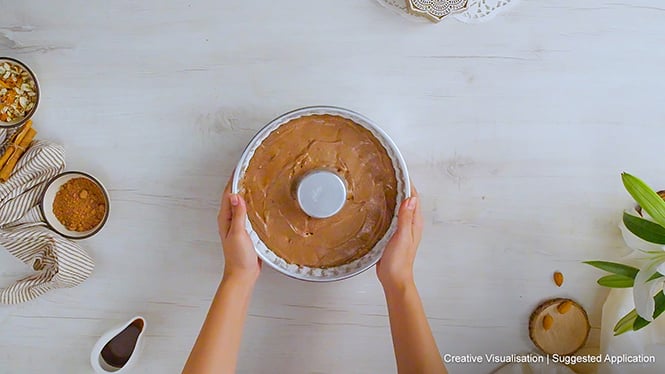 09
Pour the batter into the pan. Fold gently. Set aside.
10
Bake for 50-55 minutes, or until a toothpick inserted in the cake comes out clean.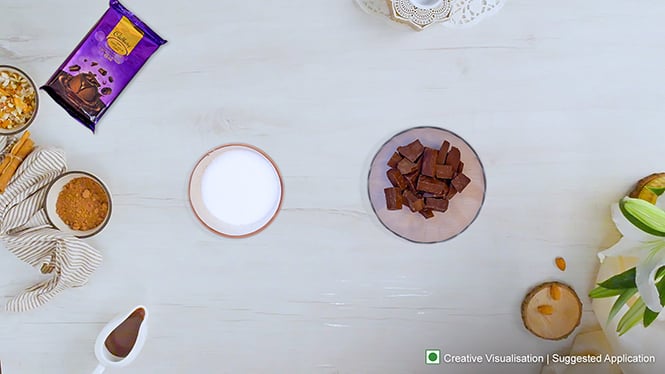 11
Measure the ingredients for the ganache: warm Fresh cream and Cadbury Cooking Block Dark.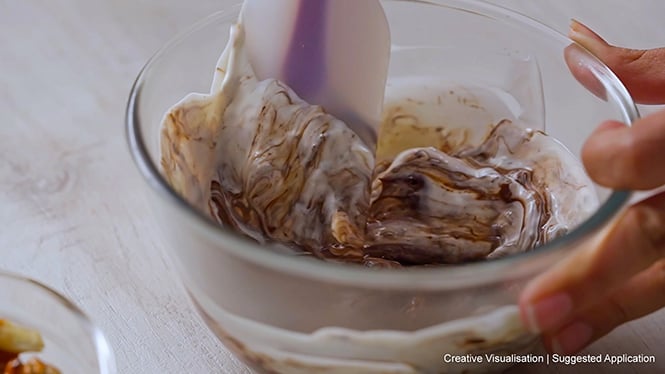 12
Pour warm cream over the Cadbury Cooking Block Dark. Let it sit for 5 minutes and then stir until combined. Set aside.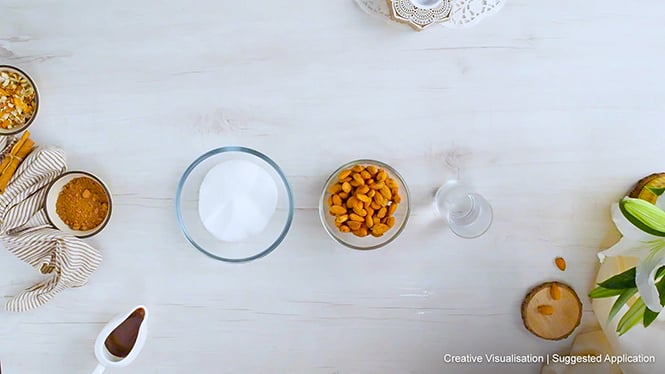 13
Measure the ingredients for the praline: caster sugar, toasted almonds and water.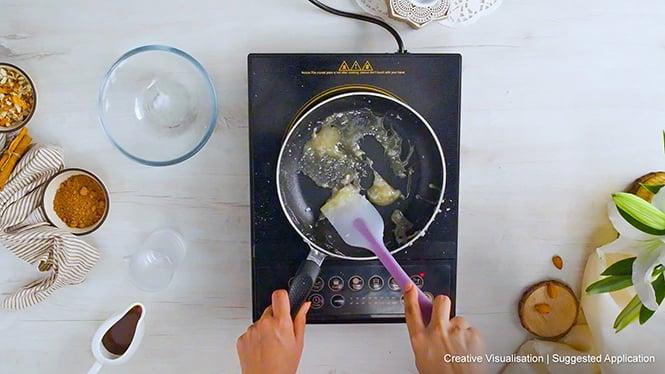 14
Stir the sugar and water in a small saucepan over medium-low heat until the sugar dissolves. Increase the heat and cook without stirring. Swirl the pan occasionally and brush down the sides with a wet pastry brush until the sugar turns amber in color. This should take 7–8 minutes.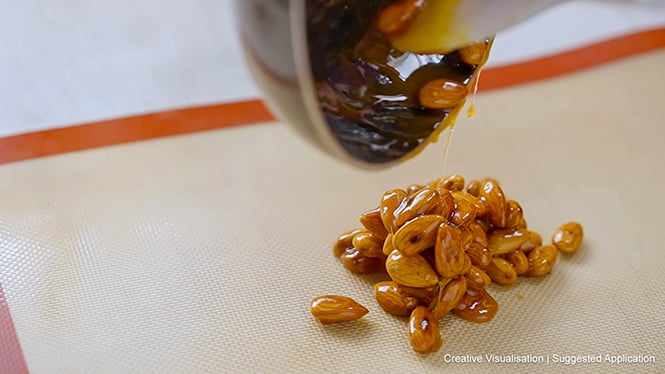 15
Stir in the almonds. Pour on to a prepared sheet, separating the nuts. Let it cool for 5 minutes.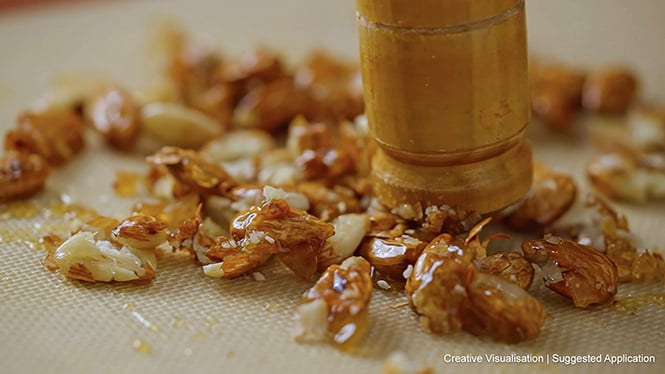 16
Break the candied nuts until they turn into uneven chunks.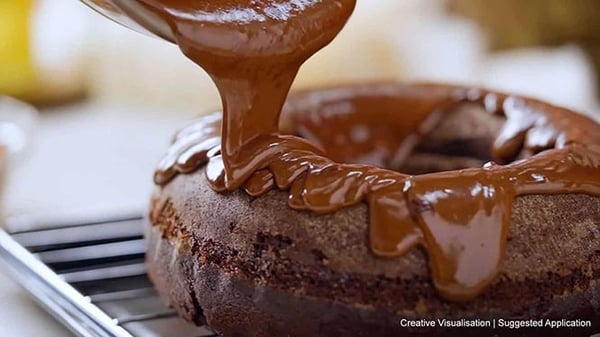 17
Pour the ganache over the cooled bundt cake.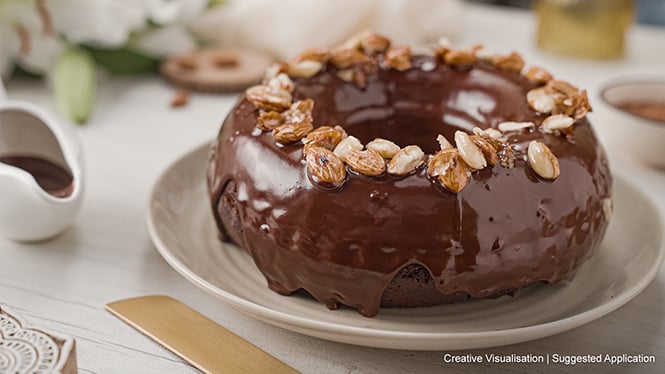 18
Garnish with almond praline.