Ingredients
For measuring
the ingredients

FOR THE HOT CHOCOLATE
2 cups milk

½ cup fresh cream

4 tbsp Cadbury Hot Chocolate powder

Buy

¼ tsp pure vanilla extract
FOR THE BOMBS
1 cup melted chocolate (to achieve the sphere effect)

½ cup sugar sprinkles

½ cup dried cherries

½ cup crushed peppermint candy

½ cup mini marshmallows

Steps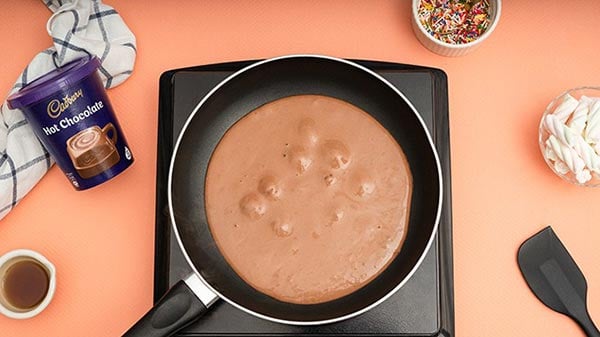 01
For the hot chocolate: heat the cream, milk and sugar. Bring to a boil and add Cadbury Hot Chocolate powder.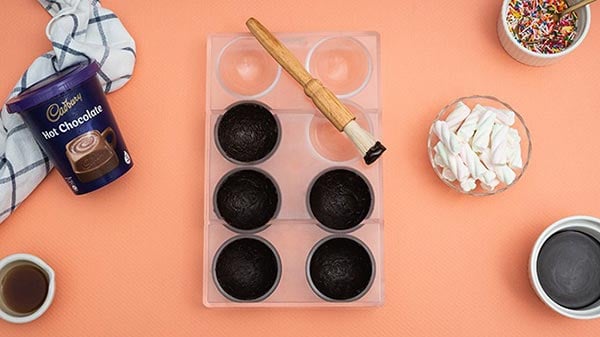 02
For the spheres, take the mould and apply chocolate on the sides. Make about 6 half-spheres. Once chilled, remove from the mould and keep refrigerated.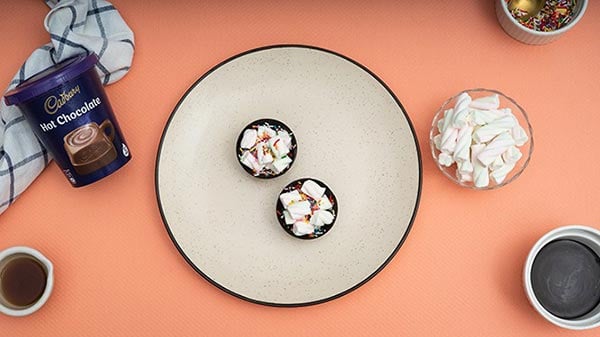 03
Now take one half and add 2 tsp of all the filling ingredients.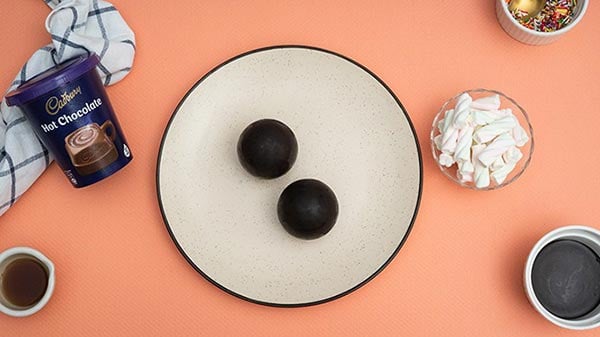 04
Take the other half and stick them together to form the sphere.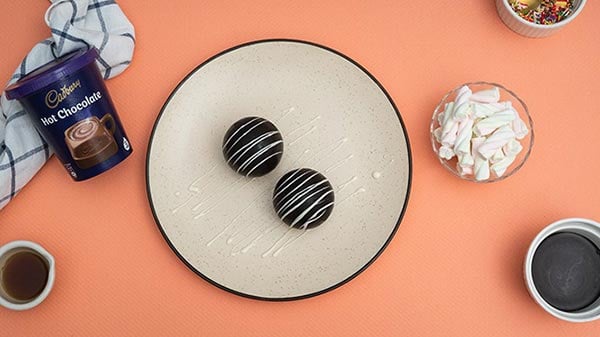 05
Garnish the spheres with some white chocolate lines. Let it chill in the fridge.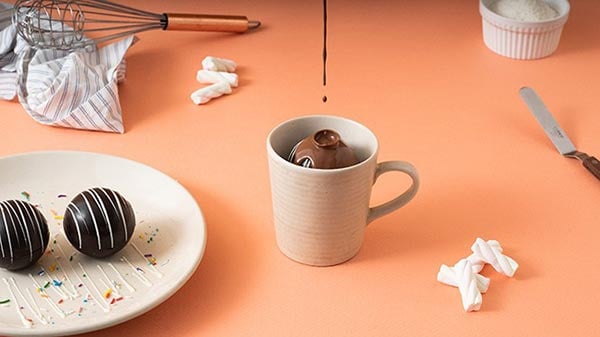 06
To serve, place the chocolate sphere in the glass and pour the hot chocolate on top of it. Stir well and serve.