Ingredients
For measuring
the ingredients

For the Recipe
½ cup Brown Sugar

½ cup Butter

2 tbsp Pink Edible Pearls

2 tbsp Green Edible Pearls

2 tbsp Cadbury Dairy Milk

Buy

1 tbsp Colourful Sprinklers

1 tbsp Yellow Edible Pearls

10 nos Crackers

Steps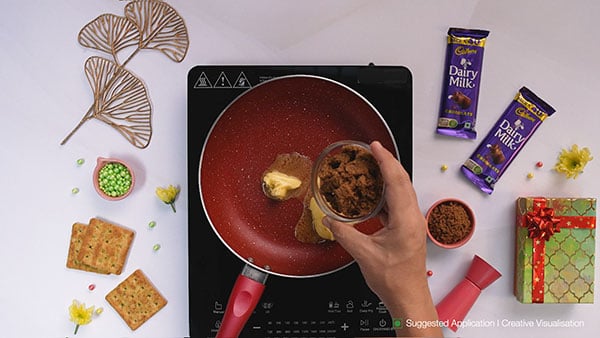 01
Combine butter and brown sugar in a pan. Mix well.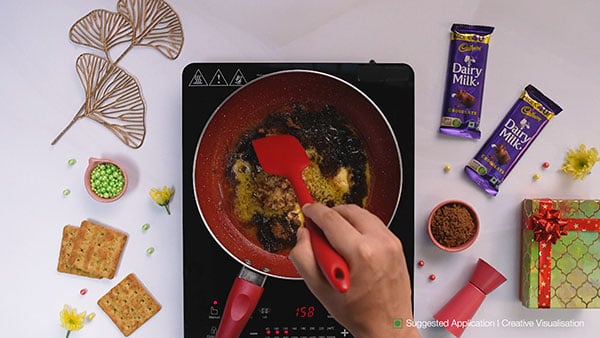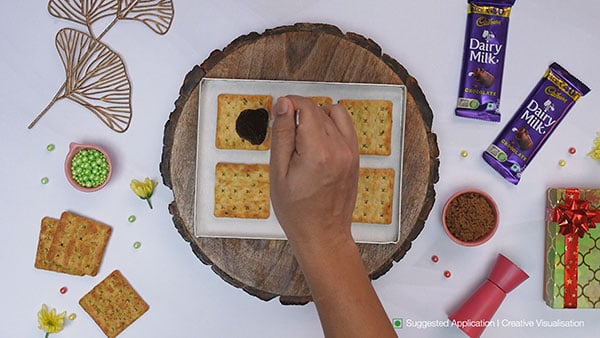 03
Arrange crackers on a lined baking tray. Place the butter mixture over each cracker.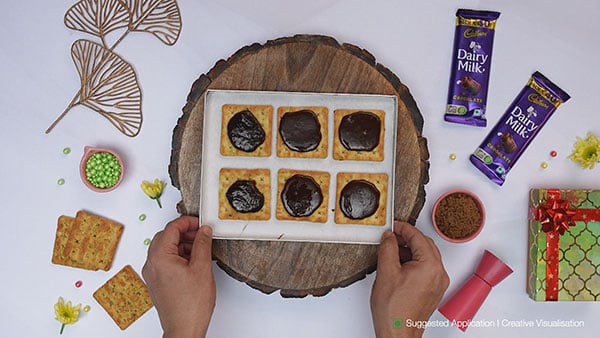 04
Bake in a preheated oven for 2-3 minutes at 180 degrees.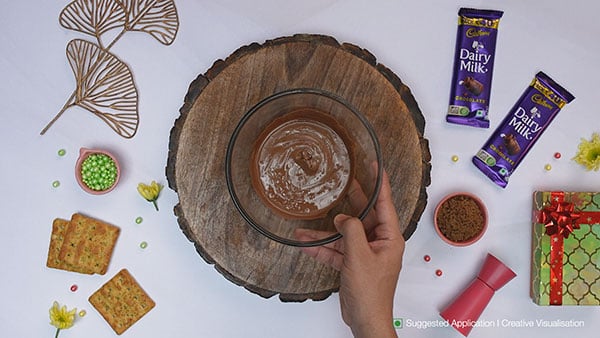 05
Add cadbury dairy milk in a bowl and microwave it for 30-40 seconds.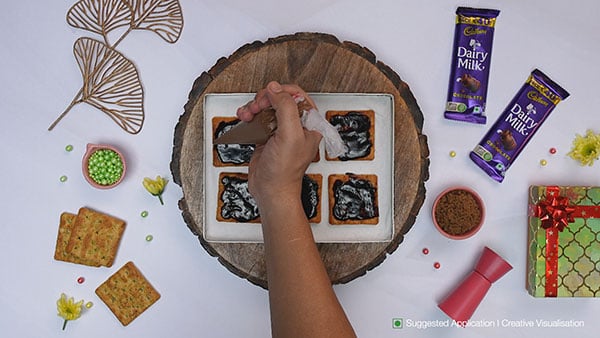 06
Pipe out melted cadbury dairy milk on each cracker.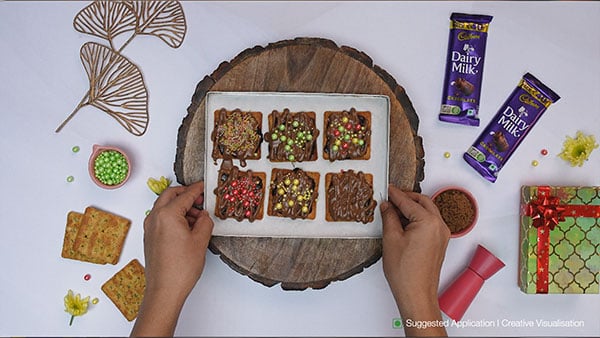 07
Garnish each crackers with different toppings. Refrigerate for 30 minutes and serve..